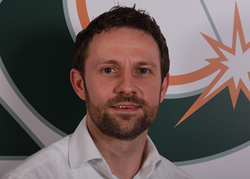 Peter's continuing contribution...will help to further improve the level of customer service and technical support that Arc Energy Resources offers.
Gloucestershire, UK (PRWEB UK) 31 July 2014
Peter, who joined Arc Energy in 2008, says a priority in his new position will be to introduce a greater level of organisation to the welding engineering department whilst working with the company's skilled team of welding engineers to develop standardised processes for daily activities and documentation. He also plans to expand the research and development programme to ensure that advances in welding technology will always be available to increase deposit rates and deal with demanding project specifications.
Congratulating Peter on his new role, managing director Alan Robinson says: "Peter's continuing contribution to the organisation of the welding engineering department in his new role will help to further improve the level of customer service and technical support that Arc Energy Resources offers."