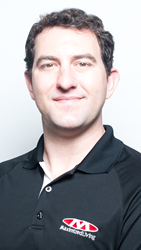 "Dr. Glennon has a powerful message to share with consumers, and we're honored to share it with our readers." -- Sandy Neumann
Jacksonville, FL (PRWEB) July 31, 2014
Neumann Realty Corp, with Jacksonville, Florida Realtor Chad Neumann and his team at http://JAXHousesThatRock.com, released a monthly newsletter publication to Jacksonville golf and country club neighborhoods last month. The newsletter is called "The Finer Life" and features insider tips for enjoying and healthier and happier life in Jacksonville, Florida.
The newsletter is a simple, two-page printed document containing 100% original articles that are meant to inspire. "The Finer Life" encourages its readers to spend quality time with family, try new things, make ordinary days more memorable, and make healthy decisions.
Thanks to Dr. Glennon's contributions, "The Finer Life" will now include a section that encourages readers to take a more proactive and preventative approach to their health, become more informed consumers, and to take more control of their own medical treatment.
Marketing Director Sandy Neumann says of the Dr. Glennon's contributions, "Dr. Glennon has a powerful message to share with consumers, and we're honored to share it with our readers."
Anyone interested in getting a copy of the newsletter, either in print or PDF format, can request a copy or subscribe at Neumann Realty Corp.'s website at http://JAXHousesThatRock.com.
About Dr. Austin Glennon
Dr. Glennon is an Advanced Certified Doctor in the Activator Method and continues to do advanced training in the fields of spinal correction, nutrition, exercise physiology, and functional neurology. He offers educational opportunities for consumers interested in lifelong health by hosting events such as "Shop With The Doc" and "Dinner With The Doc and Staff at Nippers Grille," as well as "Max Life Webinars" on topics like raising healthy families and quick exercises anyone can do to stay fit. Find Dr. Glennon at Davenport Chiropractic & Wellness Center at 2710 South Third Street in Jacksonville Beach, Florida. Visit his website at: http://www.davenportwellnesscenter.com.
About Neumann Realty Corp.
Neumann Realty Corp. is a privately owned Florida company that has been selling Jacksonville real estate since 2009. Neumann Realty Corp. specializes in Jacksonville foreclosures and auction properties, Jacksonville Beach oceanfront condos, Jacksonville golf and country club homes, and new construction.