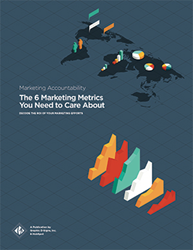 This marketing analysis is extremely critical for small businesses and marketers, since they do not have a bottomless marketing budget.
Washington Twp, NJ (PRWEB) July 31, 2014
Graphic D-Signs, Inc., The Small Business Advertising Agency®, has recently launched the first part of an ongoing campaign to help business owners nationwide.
Their new whitepaper, "The 6 Marketing Metrics You Need to Care About," is a specialized guide that companies and organizations can download for free. The whitepaper details a winning process for discerning the ROI associated with outbound marketing efforts for a small to medium-sized business.
The agency, which has spent the last 18 years helping small business owners leverage their brand identities, is making a point to help educate the online small business community. "The average small business owner of today doesn't have an MBA or extensive business schooling," says Dan Antonelli, CEO and creative director of Graphic D-Signs, Inc. "Today's business owner has to wear many hats and it becomes easy for things to fall through the cracks. Our main goal is to help them get the most from their brand building."
An active voice in the small business marketing and advertising sector, Antonelli has been cited by numerous trade publications and news outlets for his expertise. The hope with this new campaign of free downloadable resources is to help share the full expertise of his agency.
Graphic D-Signs, Inc. is one of the nation's leading small business advertising agencies, specializing in logo, web, strategy, and print design and development. Founded by Antonelli, the agency has helped created over 1000 unique brands nationwide.