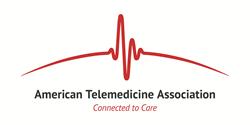 Washington, DC (PRWEB) July 30, 2014
Naomi Fried, PhD, and Alexis Gilroy, JD, have recently joined the Board of Directors of the American Telemedicine Association (ATA). The Board provides guidance for the Association, which has a mission to promote professional, ethical and equitable improvement in healthcare delivery through telecommunications and information technology.
"Both Naomi Fried and Alexis Gilroy, longtime members of the Association, possess extraordinary expertise and are well known experts in their respective fields," said Jonathan Linkous, CEO of ATA. "We are delighted to welcome them to the Board."
Fried is the first Chief Innovation Officer at Boston Children's Hospital. She is responsible for building the hospital's Innovation Acceleration Program aimed at enhancing the innovation culture, improving care quality, and assisting the hospital in shaping the future of health care. She previously worked as Vice President of Innovation and Advanced Technology at Kaiser Permanente. In addition, Fried advised two venture-capital firms on life science and healthcare information technology investments, served as the General Manager and Vice President for Business Development of 1747, Inc., and was instrumental in the formation of the medical informatics internet start-up company e-SKOLAR, formerly SHINE.
Gilroy, a partner at the law firm of Jones Day, advises healthcare and technology companies on legal, regulatory, industry and corporate matters with an emphasis on e-health topics. She has managed numerous strategic merger, acquisition, finance, and joint venture transactions for various healthcare and technology companies, including telemedicine, mobile device, EHR, practice management, cyberknife, imaging centers, and teleradiology. She is the immediate past-chair of the Business and Finance Special Interest Group of ATA, is an appointee to the Maryland Governor's Telemedicine Taskforce, a subject matter expert for the Federation of State Medical Boards' (SMART) workgroup on telemedicine, and leader of the American Health Lawyer Association's E-Health and Telemedicine Affinity Group.
Fried and Gilroy join an influential group of technology and medical innovators serving on the Board. The current officers include ATA President Yulun Wang, PhD; President-Elect Reed V. Tuckson, MD; Vice President, LTG (Ret.) James Peake, MD; Secretary Peter Yellowlees, MD; Treasurer Herb Rogove, DO; and Immediate Past President, Edward M. Brown, MD. Other at-large Board members include Ellen R. Cohn, PhD; Roy Schoenberg, MD; Andrew R. Watson, MD; Julia L. Johnson, JD; Mark VanderWerf and Ingrid Zimmer-Galler, MD.
About the American Telemedicine Association
The American Telemedicine Association is the leading international resource and advocate promoting the use of advanced remote medical technologies. ATA and its diverse membership work to fully integrate telemedicine into healthcare systems to improve quality, equity and affordability of healthcare throughout the world. Established in 1993, ATA is headquartered in Washington, DC. For more information, visit http://www.americantelemed.org.