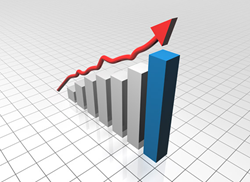 Secure™ Cable Ties has incurred an unprecedented growth in the last quarter.
Quakertown, Pa (PRWEB) July 31, 2014
Trend analysts have started to review all the major online franchises that are in business these days. Specialists say that these online ventures have started to gain some serious sales figures in lieu of online marketing. Secure™ Cable Ties recently released their sales figures to the public for analysis at a conference.
"Secure™ Cable Ties has incurred an unprecedented growth in the last quarter. The marketing executives at Secure™ Cable Ties are happy to announce that the sales have had an uprise of almost 14% since the last quarter." said George McDowell, product manager with Secure™ Cable Ties. When inquired as to which product usually contributes the highest to the sales figure, George McDowell replied, "In the market analysis, the miniature cable ties have outperformed everything on the sales front by contributing 27% to the overall growth. The growth has been surprising considering the last quarter's sales figures. However, in terms of consistency, the Eyelet cinch straps have maintained a lead. The accessory has been popular with the customers throughout, adding 20% to the overall growth "
The members of the panel had noted that Secure™ Cable Ties specialized in various other cabling accessories, except zip ties. " Yes," said Jeramie Cavanaugh, market analyst at Secure™ Cable Ties. "The NPT cable glands have added 7% to the overall growth of 27%. It is surely in the league of the major cable ties segment. Also, adding to the topic of consistency which George McDowell mentioned, "The sales of electric tapes have also surged magnificently."
George McDowell went on to explain the sales figures of the major line up of Secure™ Cable Ties, "The heavy duty zip ties have had the highest success rate so far. It is followed closely by the Secure™ Stainless Steel Barb Inlays that have added almost 12% to the quarterly growth."
A market analyst in the conference stated, "Online marketplaces need to create a niche if they want to succeed. Secure™ Cable Ties is showing a growing rate of the niche merchandise. This is surely a positive sign of future growth."