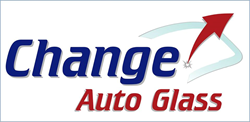 At Change Auto Glass, safety of customers is our biggest concern.
(PRWEB) August 01, 2014
In order to better serve customers needs; Change Auto Glass proudly announces opening of its new location in Fremont CA. At Change Auto Glass, safety of customers is our company's biggest concern. The technicians are trained and qualified to ensure proper repair and replacement. Change Auto Glass provide free mobile service, which means you do not need to drive with a cracked or smashed window and risk injuring yourself or getting a ticket. CAG stand by it's word when we say you will receive same-day, factory-quality auto glass repair, windshields, and windshield replacement services for all makes and models of automobiles, trucks, and commercial vehicles. Our goal is to make the inconvenience of broken auto glass or chipped windshields as minimal as possible, and ensure safety of driver and passengers.
http://www.changeautoglass.com, we realize that our success is based entirely on results. This is why Change Auto Glass offer LIFE TIME WARRANTY on all glass defects and craftsmanship. If for any reason you are not satisfied with your installation, simply give us a call, and our representative will work with you until you are fully satisfied.
Windshield repair is safe, effective, and convenient. It takes less than 30 minutes to complete. Our certified technicians can repair chips, nicks, and cracks up to 4 inches long. A quality windshield repair will restore the structural integrity of the windshield, help prevent the damage from spreading, and make the blemish much less noticeable without removing or replacing the glass.
Mobile Auto Glass Replacement
You no longer have to drive to a repair shop across town during your lunch break. Just call us, Change Auto Glass will come to you with no additional charge, Whether your at home, the office, or out shopping, we can come to you. To get a quote and schedule your appointment, contact us today.
Low Price Guarantee
Change Auto Glass guarantee the lowest prices in town. If you find a better deal, call us, we will beat any price by $10.00 (verification required).
Having your insurance company pay for your glass repair / replacement is as easy as 1, 2, and 3.
1. Call your car insurance company and open a 'Glass Claim.'
2. Tell your insurance company you would like 'Change Auto Glass' to service your vehicle. Provide them with our insurance department phone numbers: Change Auto Glass Phone: 800-510-0873
3. Once approved, your insurance provider will fax the approval to us. As soon as we get the confirmation, we will call you and schedule your appointment. We can even come that same day!
Service Locations
Change Auto Glass staff are proud to say that our commitment to excellence in customer service, quality parts, and workmanship has helped us grow even bigger. With more than 40 counties throughout California, we at Change Auto Glass are proud of our achievements and will continue to serve all your auto-glass needs."
Change Auto Glass has $50 coupons available for Insurance Deductibles, $10 off new windshield Installation, and $10 off Windshield Chip Repair. All you have to do is visit the website at http://www.changeautoglass.com/coupon and print a copy to show installer once Auto Glass service is complete.
Windshield replacement and auto glass repairs are very technical tasks that should be completed by an experienced installer. Change Auto Glass team has all proper credentials to do business in the state of California and is fully insured. All technicians have passed pre-employment criminal background checks and drug testing, as well as in-house training specifications and certification by urethane and glass manufacturers. Our products, vehicles, and employees are fully insured. We have received an A Rating with the Better Business Bureau due to our excellent customer service and satisfaction. Change Auto Glass also provides free mobile windshield repair services in Alameda county SF, Orange County, Santa Clara County, Contra Costa County, Sacramento County, San Diego, Monterrey County, San Mateo County, and Marin County.
Article Created by: TimeZ Online Marketing