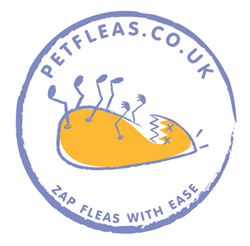 It became necessary for the company to find a larger building in which to operate because of this growth in our online business.
Tarporely, Cheshire (PRWEB UK) 31 July 2014
Petfleas, one of the leading online pet health suppliers, is moving to new premises due to continued expansion. Debbie Martin Marketing Manager points out "It became necessary for the company to find a larger building in which to operate because of this growth in our online business". The new location is in Portal Business Park on Eaton Lane in Tarporley, Cheshire.
The expansion of the company is due to its ongoing success and sales. Petfleas has been offering essential products for cat, dog, equine and livestock owners since 2005. Their website allows pet owners to buy some of the most powerful and effective flea, worm and parasite treatments online quickly and easily. Shopping online offers a number of advantages and makes it much easier for customers to get the product they need without having to take the time, fuel and energy to travel to a vet clinic and buy the product.
They also offer extensive animal knowledge for their pet health products, providing their customers with helpful advice for treating their furry friends. As the company has grown so much over the last few years, it has become necessary for them to move to larger premises to accommodate the increased amount of business.
New Offices in Tarporley Offer Many Perks
The new premises include offices, warehousing and dispatch facilities. They are located in the heart of Cheshire, just outside of the village of Tarporley. Portal Business Park offers a wide range of facilities, including the Swan Hotel, pubs, shops and restaurants.
Tarporley is a large village in Cheshire West and Chester, within the county of Cheshire. It is a popular destination, as the village itself is very picturesque. The population of the village was 2,634 at the 2001 census and the village is known for the Tarporley Hunt Club, which still meets and is the oldest surviving hunt club in England. The village of Tarporley is twinned with the village of Bohars near Brest, France. Tarporley is a popular location for offices due to the benefits of its location and what the surrounding area has to offer.
The location of the new Petfleas office is very advantageous for doing business in the North West. The village of Tarporley is located within the North West, only a short drive of less than 15 miles from the M56, M53 and M6 motorways. It is only 30 miles from Liverpool city centre, 35 miles from Manchester and 13 miles from Chester. Also it is close to the business towns of Middlewich, Crewe, Northwich, Nantwich and Winsford – making it a convenient and well-connected office location.
The new offices are set within high quality self-contained accommodation, offering pitched roofs, brick elevations and landscaped surroundings. These luxurious premises include suspended ceilings, gas fired central heating, category 2 lighting, comfort cooling, on site car parking and much more.
Next to the Portal Business Park is the luxurious Portal Golf and Country Club, which is a facility that boasts a high quality Premier and Championship course. The club also offers visitors and members conference and meeting room facilities and catering. As well as this, a brand new MacDonald hotel with a spa is located close to the new offices.
Although the office is located within very easy reach of the motorway networks, it is set within a beautiful and relaxing rural location. These are just a few of the many reasons why this new office location will be advantageous as a premises for Petfleas to operate from. Now that the company has more space, they will be able to expand even more in the future.
About Petfleas
Petfleas.co.uk was established in 2005 and it was one of the first websites that specialised in pet flea products, as well as other general animal health products. Their goal is to offer the best available products, combined with advice and information for pet owners. The company seeks to provide which quality animal health products and advice to owners of livestock, pets and equine.
The staff has a background in veterinary care, so they are able to offer experience and expert guidance as well as recommend the best products. All staff members are AMTRA qualified.
The company will be operating the same as ever out of their new premises, serving a growing list of customers as they continue to expand. Plans for the future anticipate further growth, so that they can offer even more high quality animal health products to their valued customers.
Contact
Beeston Animal Health Ltd.,
Whitchurch Road, Beeston Castle,
Tarporley, Cheshire,
CW6 9NJ, UK
01829 734098