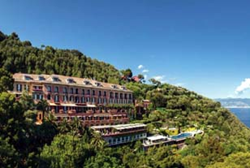 Toronto, ON (PRWEB) August 01, 2014
Butterfield & Robinson—the world's premier active travel company—has bolstered its rosters of European biking adventures with four new trips to some of Europe's most iconic regions.
On the new Danube River Biking trip, one of Europe's most scenic waterways offers serenity (not to mention incredible riding), while the new Vienna to Prague Biking trip showcases the vineyards, villages and Baroque architecture between two great capitals.
B&R's newest Italian trip, Piemonte to Portofino Walking, culminates with a stay at the legendary Hotel Splendido (and a glass or two of Barolo along the way).
"There's a reason we have not one but two offices in Europe," says B&R President and CEO Norman Howe. "In addition to a rich history—we've been biking and walking there since 1966 and still find ourselves constantly learning—there's a diversity and richness to the experiences on the continent that perpetually enthrall us."
The three new trips join a portfolio of longstanding favourites, including Burgundy Biking, Tuscany Biking and Rioja Biking, that immerses travellers in Europe's most famous and storied regions.
Butterfield & Robinson—the world's premier active travel company—designs incredible journeys to the world's most amazing places. Crafted from the finest ingredients (exceptional lodgings, incomparable access, stellar wines and food, experienced guides and more than a few secrets), B&R trips combine adventure with unparalleled cultural immersion in the world's greatest destinations.
For more information on this trip and more visit http://www.butterfield.com.