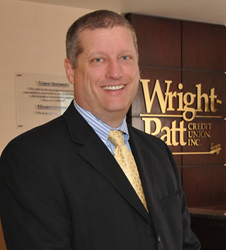 Dayton, Ohio (PRWEB) July 31, 2014
CareSource, a nonprofit, Ohio-based health plan, is pleased to welcome Douglas A. Fecher President and CEO, Wright-Patt Credit Union, to the CareSource Ohio Board of Trustees.
Fecher, is a foremost financial CEO with an extensive background in leading credit unions. He was formerly vice president of lending and later chief operating officer at Wright-Patt Credit Union (WPCU) in Fairborn, Ohio. Since 2000, Fecher has led the Beavercreek-based Wright-Patt Credit Union that has realized more than seven years of consecutive growth.
"Douglas Fecher's corporate financial leadership will add a valuable perspective to the Ohio Board. We appreciate his willingness to serve and look forward to the benefit of his vision," Pam Morris, President and CEO, CareSource said.
Civic involvement for Fecher includes being Chairman of the 2013 March of Dimes March for Babies and a member of the Dayton Development Coalition board of trustees, among other community involvement.
Douglas Fecher joins the CareSource Ohio Board, at a time of unprecedented growth for the company due in large part to health care reform and the launch of CareSource Just4Me on the Health Insurance Marketplace.
About CareSource
CareSource, a nonprofit health plan is celebrating 25 years as one of the nation's largest Managed Medicaid Plans. Headquartered in Dayton, Ohio, CareSource serves more than 1.2 million consumers in Ohio and Kentucky. CareSource is living its mission to provide health care to those who need it most. CareSource understands the challenges consumers face navigating the health system and works to put health care in reach for those it serves.