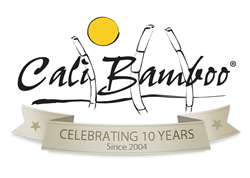 The iteration of products and processes is a necessary part of any business.
(PRWEB) July 31, 2014
Cali Bamboo, the leading manufacturer of green building materials for residential and commercial projects made primarily from bamboo, has been recognized by the San Diego Business Journal as one of the 100 fastest growing private companies in the greater San Diego area.
Cali Bamboo, founded in 2004, was one of the earliest champions of bamboo as a sustainable building material. With the success of their core product, bamboo fencing, Cali Bamboo quickly recognized the potential for expansion into additional sustainable alternatives for the home. As such, since 2004, Cali Bamboo has supplemented their product offerings by adding bamboo flooring, composite decking, cork tiles, bamboo plywood, reclaimed hardwood flooring, and many more products to their catalog. This continuous expansion is what has led to the level of growth that makes the Fastest Growing Private Company possible. "We are honored to be recognized for our continued growth year over year," says Jeff Goldberg, Cali Bamboo CEO. "The iteration of products and processes is a necessary part of any business. We're thankful that for Cali Bamboo, the increase in consumer demand for sustainable alternatives has aligned perfectly with the products we're most passionate about producing. This combination has successfully lead to growth and scalability, and we look forward to what's in store in the years to come."
Cali Bamboo was also recently recognized as the 6th largest clean-tech company in San Diego for their exclusive use of sustainable, recycled, or reclaimed materials in business. In addition to their green business, they also practice sustainable green office practices including: low energy usage, low water usage, and many recycling initiatives.
These awards come on the eve of Cali Bamboo's ten-year anniversary (August) of providing the highest quality of service and bamboo products, such as bamboo flooring, composite decking, bamboo plywood, bamboo fencing and reclaimed hardwood flooring, to customers across the United States. To celebrate the momentous occasion, Cali Bamboo is hosting a sitewide anniversary sale with deep discounts of up to 40% off all products, running through August 25th.
To take advantage of the discounts, or to request a sample of any of Cali Bamboo's sustainable building products, visit http://www.calibamboo.com today.
###
ABOUT CALI BAMBOO
Headquartered in San Diego, Cali Bamboo manufactures green building materials made primarily of bamboo — one of the world's most durable, sustainable and renewable materials. Founded in 2004, the company has become a model of how individuals, businesses and communities can implement modern design while maintaining structural strength and environmental integrity. Cali Bamboo services residential and commercial building projects across North America with a wide range of products including bamboo flooring, fencing, composite decking, plywood, cork wall tiles, poles, paneling and more. For more information visit http://www.CaliBamboo.com.