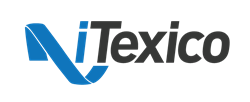 'We cherish CANIETI's support and trust throughout these years and it's a pleasure to sponsor this event and bring mobile apps as part of the congress' experience,' said Guillermo Ortega, COO of iTexico.
Austin, Texas (PRWEB) July 30, 2014
The nineteenth (XIX) Congress of the High Tech Industry, an event organized by Western Offices of Mexico's National Chamber of Electronics and Information Technologies (CANIETI), will take place from July 30th to August 2nd at the Marriott Hotel "Casa Magna" in Puerto Vallarta, Mexico.
The XIX congress will bring together business executives, government authorities and academic representatives of the Tech industry with the purpose of developing and sharing strategies to increase the competitiveness in the industry.
In 2013, iTexico created an app to sponsor the previous edition of the congress. The app called Reunite was designed to support the attendees of the congress. Reunite by iTexico allows assistants to find the location of the conferences, review keynote schedules on the calendar and communicate in real-time with other users. Reunite helps the attendees to have a better experience without feeling overwhelmed by multiple speakers and conferences schedules.
The Reunite app was initially released for iPhone devices only, and it worked so well in the past that CANIETI asked for an new version for 2014 as well as to provide support for Android devices for many years to come.
"When we developed Reunite last year, we wanted to support CANIETI's events due to the remarkable role they play in the Mexican technology ecosystem as well as provide an example of the level of quality of our mobile apps built at iTexico. We have worked before in different projects with them and we are always happy to collaborate with Mexican tech institutions." - Anurag Kumar, CEO.
iTexico was also recently awarded with the National Entrepreneurship Award by the President of Mexico, Enrique Peña Nieto, in the Small Business category. iTexico's cloud software development services as well as multi-platform mobile app development teams are located in Guadalajara, Mexico. The company was awarded after the competing with more than 10 thousand other emerging businesses with operations in Mexico.
"CANIETI has been very supportive of us since the very beginning when iTexico was just a small shop with less than 10 people working at our Delivery Center in Guadalajara, Mexico. We cherish their support and trust throughout these years and it's a pleasure to sponsor this event and bring mobile apps as part of the congress' experience," said Guillermo Ortega, COO of iTexico.
Anurag Kumar and Guillermo Ortega will attend the event, which according to García Arana, the western director of CANIETI, will be focused on the new restructuring of the telecommunication law that had been implemented by the president of Mexico Enrique Peña Nieto. The objective of this approach is to identify which reforms directly affect the tech industry, both positively and negatively.
For more information about the event and CANIETI, please visit http://www.canieti.org.
About iTexico
iTexico is an Austin based nearshore technology company that provides businesses with full lifecycle mobile application services including architecture, experience design, mobile and web development, testing and quality assurance. iTexico complements existing teams with a delivery center in Guadalajara Mexico and on-site with specialized extended teams as a service (eTaaS). Our developers create cloud and cross-platform mobile apps using native iOS and Android technology, Appcelerator Titanium™ and Alloy, Xamarin and IBM Worklight. iTexico's mobiAppCare specialists are experts at maintaining your mobile app up-to-date.