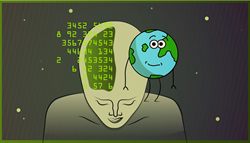 If only one could tap into the power that comes with the fully interconnected neurons between the right and the left brain, we could find creative solutions to all problems of our life.
Cupertino, CA (PRWEB) July 31, 2014
Artist Sujata Tibrewala launches her workshops "Right Brain Work outs through Art" this August at Cupertino. The curriculum of these classes are an amalgamation of the artist's engineering and art backgrounds.
According to Tibrewala, we are all product of three components, mind, body and soul. As Gautam Buddha found out after years of penance that body is a vehicle of the soul which cannot be ignored. Most people living in the material world find get lost in the quest for their souls. Mind acts as the bridge between the world of the body and the soul by defining the delicate balance between a deep sense of being, and a mundane life. To find the connection is to get in touch with the otherwise dormant right brain, which is the seat of the subconscious, creativity and childlike curiosity.
There is a saying in Hindu Culture that "Kids are Gods themselves." Maybe because as kids, our brains are not yet taught to view everything from the lens of logical rationality. Kids create toys out of car keys, paint out of food, and find joy in the movement of a leaf or a bug. This art class is designed to tap into the lost right brains taught to surrender to our logical left, through years of conventional education. Getting back the connection of the left and the right means one can see patterns, big picture and will keep the childlike curiosity and our connection and sense of wonder alive in everyday mundane business of nature. And as they say being connected in here and now is knowing the deep roots within.