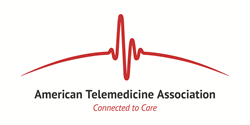 Washington, DC (PRWEB) July 30, 2014
The American Telemedicine Association (ATA) today announced its appreciation to U.S. Sens. Thad Cochran (R-MS) and Roger Wicker (R-MS) for their efforts to push for improvements in telemedicine coverage under Medicare, Medicaid and Federal Communications Commission programs.
Sens. Cochran and Wicker, both Mississippi Republicans, introduced the Telehealth Enhancement Act as S. 2662, a companion bill to a House version, H.R. 3306, introduced by Rep. Gregg Harper (R-MS) which already has 20 bipartisan co-sponsors.
S. 2662 includes several provisions that may see significant budget savings, and build on recent payment innovations such as accountable care organizations and other incremental budget-sensitive proposals. These bills are instrumental in demonstrating widespread congressional support and in prompting the Congressional Budget Office to provide a budget estimate.
"We are proud of the hard work and progress achieved by the University of Mississippi Medical Center, and other ATA members from the state of Mississippi, which has resulted in their state serving as a model for telehealth policy at both the state and federal levels," said Jonathan Linkous, CEO of ATA. "We hope all of our members are energized to take advantage of opportunities with their Congressional lawmakers to join the effort in their states."
About the American Telemedicine Association
The American Telemedicine Association is the leading international resource and advocate promoting the use of advanced remote medical technologies. ATA and its diverse membership work to fully integrate telemedicine into healthcare systems to improve quality, equity and affordability of healthcare throughout the world. Established in 1993, ATA is headquartered in Washington, DC. For more information visit http://www.americantelemed.org.