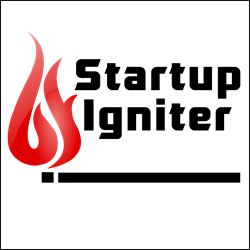 "Startups have the power to change the world for the better. Our goal is to give back to the startup community with actionable suggestions and expertise."
Los Angeles, CA (PRWEB) July 30, 2014
Startup Igniter is a group of successful, serial entrepreneurs who have banded together to lend their help and expertise to fellow entrepreneurs. The company is led by seasoned entrepreneur, Gordon Gooch, who has over 17 years experience working with startups and creating his own companies.
"Startups have the power to change the world for the better. Our goal is to give back to the startup community with actionable suggestions and expertise that entrepreneurs can use to give their startup the best chance to succeed," states Gooch.
To get started, interested parties are asked to fill out a questionnaire on the website to schedule a complimentary 15 minute consultation. During that consultation a consultant with Startup Igniter evaluates an entrepreneur's strengths and weaknesses to determine the exact help needed to get to next the stage.
Gooch continues, "All of us at Startup Igniter have been in a new entrepreneur's shoes. Creating a successful startup is more science than magic. Getting it to the stage that you can actually compete for users and funding is the trick. Having someone on your side that 's done it all before and can guide you through the pitfalls will save you time, money and frustration."
Startup Igniter is selective in the companies it chooses to work with, not every company or idea is in a position to benefit from its expertise. After the initial consultation, both parties can then determine if they wish to continue. Startup Igniter only works with contracts and NDAs so that both parties are protected.
For more information about Startup Igniter, please go to: http://www.startupigniter.com.
About Startup Igniter
It's the spark that ignites your ideas, thoughts and prototypes into a viable company with the possibility of achieving greatness. Startup Igniter is the brainchild of entrepreneur Gordon Gooch. He has teamed up with fellow entrepreneurs to give other entrepreneurs the benefit of their experience.