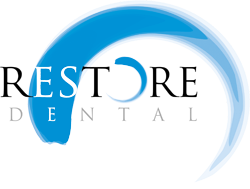 Changing the Way You Go to the Dentist
Bentonville, AR (PRWEB) July 30, 2014
Throughout the month of August, Restore Dental will be providing their patients with free oral cancer screenings. Using a new technological tool called The Vue, the dental team will work to detect the disease in its early stages.
Oral cancer can include cancers of the lips, tongue, cheek, mouth, sinuses, throat and other areas in and around the mouth. According to the National Cancer Institute's Surveillance, Epidemiology, and Ends Results (SEER) program, 30 percent of oral cancers originate in the tongue, while 17 percent originate in the lip and 14 percent in the floor of the mouth. The cancer appears as a growth or sore in the mouth and can be life-threatening if not detected early.
Some of the symptoms include chronic sore throat, swelling or thickening in the mouth, unexplained bleeding in the mouth and others. Smoking significantly increases the risk for developing oral cancer.
Studies have confirmed that survival does depend on early detection and treatment. The detection of oral cancer in its early stages constitutes an important facet of prevention and is the key to survival and living a healthy life.
Most oral cancer screenings can be done during a routine dental visit and can be completed within five minutes. During the exam, the dentist will look inside the patient's mouth to check for red or white patches or mouth sores. Some dentists use additional types of tests and technology to screen for oral cancer.
Restore Dental has now begun using a light-based technology for the early detection of oral cancer called The Vue. The Vue's fluorescence technology uses a blue light that allows the clinicians to identify oral cancer, pre-cancer and other abnormal lesions at an earlier stage, thus saving lives. It is a phenomenal non-invasive screening device.
As healthcare providers, Restore Dental plays a vital role in patients' oral and overall health. They believe in providing the highest level of care, and incorporating the latest technology in detection. With their new technology, they will now be able to provide their patients with better care. To learn more or to schedule an oral cancer screening, call 479-259-9060 or visit http://www.restoredentalbentonville.com/.
Dentist Dr. Lindsay English and the Restore Dental team work tirelessly to ensure all dental needs are met. They aim to be the leading culture that provides affordable, modern, one-visit dentistry. Taking care of the customer is not a cliché at Restore Dental. It is about being customer-driven and engaging to find out what they want, and helping to reach their goals. The same is true for Restore's dentists, team members and vendor partners. At Restore Dental, their goal is to deliver the best dental treatments possible. They want their customers to experience the benefits of a healthier mouth and a healthier smile. Contact their office, located in Bentonville, AR, to schedule a complimentary consultation today.