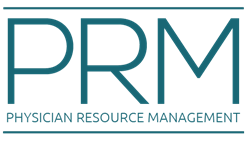 Ann Arbor, Michigan (PRWEB) August 01, 2014
Physician Resource Management Announces
Kate Dobson Vice President, Strategic and Business Development
Oncology Organization Focused on Improving Patient Care Outcomes Adds to Executive Team
Physician Resource Management, Inc. (PRM) continues to add integral team members to their roster with the addition of Kate Dobson as Vice President, Strategic and Business Development for the organization.
Ms. Dobson has developed a nationally recognized presence in oncology medical education, data delivery and practice management enhancement. Most recently, she served as Vice President and Executive Director for Cancer Clinics of Excellence, where she was instrumental in the launch of the nation's first network of community-based oncology practices devoted to the implementation and measurement of evidence-based medicine and molecular diagnostics.
Kate is an accomplished executive with extensive experience in advancing the mission of community-based oncology service delivery. She has launched and directed multiple medical education delivery vehicles, including the Oncology Congress, Community Oncology and the Chicago Supportive Oncology Congress. Additionally, Kate has curated industry-recognized 'best in class' meetings and educational forums.
In her new role, Ms. Dobson will be a key member of the executive team and will serve as a leader in developing new business and strategic partnerships in the pharmaceutical, trade and genomics markets. "We are thrilled with Kate's decision to join PRM. Kate's expertise in oncology practice management, medical education and pharmaceutical trade coupled with her incredible leadership skills will be a valuable resource for our healthcare partners," said Gene Eavy, Chief Executive Officer.
For more information, please contact Deborah McNeilance, National Director at 248-484-2457 or dmcneilance(at)prmbiz(dot)com.
------------------------------------------------------------------------------------------------------------------------------------------------
About Physician Resource Management (PRM)
Since 2009, PRM has provided physician practices throughout the United States with niche healthcare consulting on the business of oncology. PRM leadership is passionate about empowering the healthcare community with value based healthcare solutions focused on better patient care, treatment outcomes, and financial stability. For more information, visit prmbiz.com.