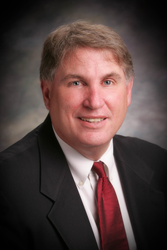 The main objective is to continue our commitment to client satisfaction by going where they need us. We're extending our full range of survey, environmental, engineering and advanced technology capabilities to Ohio. - John Fenstermaker, VP-Survey & Mapping
(PRWEB) July 31, 2014
Fresh on the heels of announcing the ribbon cutting ceremony for its office in Lakes Charles, Louisiana, Fenstermaker confirms that a new location has been established in Cambridge, Ohio. Providing energy services to a growing number of clients in the Utica Shale Play since October 2013, the company made the decision to move into the region to offer more expansive support for both existing and potential projects. John Fenstermaker, Vice President of Survey, says, "The main objective is to continue our commitment to client satisfaction by going where they need us. Just as we established a Pennsylvania office to effectively oversee the growing activities surrounding the Marcellus Shale, we're extending our full range of survey & mapping, environmental, engineering and advanced technology capabilities to Ohio."
With the tremendous momentum of exploration and development happening in the Utica Shale and Fenstermaker's recent success of widening their business geographically, the verdict to initiate a new office location was both strategic and straightforward. The company assessed their clients' priorities and simply aligned their goals to meet the demand for reliable results in the high-volume area. Jarrod Hughes, a Project Manager experienced in both field and office supervision, has stepped into the role of Northeast Operations Leader. The focus will be to bring the company's entire roster of land surveying, environmental, engineering and laser scanning services to more efficiently and comprehensively handle projects in Ohio.
Mr. Hughes reports that his team has already built a solid, successful foundation of design, permit and construction work for natural gas well pads, pipelines and facilities in and around the Utica Shale Play. "At the start of 2014, we added to our existing talent of Fenstermaker team members with several key local hires, including an Environmental Specialist with wetland and Threatened & Endangered Species (T&E) experience and a veteran Professional Land Surveyor licensed in the State of Ohio for more than 20 years. From there, it was natural to begin planning efforts to reinforce our resources by directly tapping into the company's unparalleled industry experience and history."
Since quietly opening its doors in March 2014, Fenstermaker's Ohio office has already achieved solid footing in providing a full roster of services that supports the firm's reputation for quality, robust work. Mr. Hughes and his diverse team of skilled professionals have already completed an array of environmental and survey jobs this year. He notes and emphasizes that desktop constructability and environmental reviews are crucial to producing a cost-effective feasibility analysis of proposed project locations. "We've done comprehensive environmental field reviews, including wetlands, T&E surveys, and cultural resources, of different locations to determine the necessary notifications and permits required for construction and integral to the design of well pads or planning of pipelines."
Fenstermaker's Ohio team has also been involved with numerous objectives concerning pipeline development and construction plans. Recurrent tasks include surveying and assessing all erosion and sediment control for site stabilization, submitting documents for construction bids, carrying out boundary surveys, creating and managing required plats with accurate, up-to-date information (such as stratigraphic, land owner and unit boundary data), completing pre-drill water sampling and reporting, and overseeing all necessary as-built surveying and documentation. Mr. Hughes has been grateful for the steady growth in productivity and opportunities experienced by the Ohio office from the start, and along with the rest of Fenstermaker, he is enthusiastic about leading his team forward.
For more information or updates about Fenstermaker's latest office location and available services to the Ohio region, please contact Jarrod Hughes:
Fenstermaker Ohio:
441 Wheeling Ave.
Cambridge, OH 43725
315.702.3634
337.237.2200, Ext. 1729

Fenstermaker is a multi-disciplinary firm specializing in Survey & Mapping, Engineering, Environmental Consulting, and Advanced Technologies. We have over 300 team members providing professional services through multiple office and field locations across the U.S. Our company mission is to be a vital partner in the success of our clients.