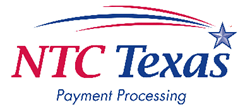 Las Colinas, Texas (PRWEB) August 05, 2014
NTC Texas, a payment processor representing revenue-cycle solutions throughout the United States has signed a joint partnership with iCheckGateway.com to provide U.S. businesses across all industries with an impressive portfolio of ACH and credit card processing products and solutions.
The partnership offers a variety of technologically advanced solutions for businesses to accept payments including online credit card and check (ACH) payments, recurring billing, mobile payments, pay bills securely via SMS (text) interactive voice response (payments through an automated telephone system), and invoice management solutions. This unique portfolio of payment processing products gives businesses a complete set of tools to accept payments anytime, anywhere and the convenience for clients to pay, anytime, anywhere.
NTC Texas has provided businesses across the U.S. with high performance payment solutions for over ten years and is eager to bring yet another comprehensive suite of tools to businesses to increase revenue. "Consumers today want different payment options," said Linda Borek, President and CEO of NTC Texas. "With the cutting edge products offered by iCheckGateway.com we are excited to give businesses the ability to provide their consumers with options to pay online, with checks, over the phone or even through text messaging."
As commerce and technology advance together, businesses will need to continually evolve in offering consumers more flexible, convenient payment options to stay competitive. NTC Texas and iCheckGateway.com are now providing these solutions in a one-stop shop portfolio with integrated reporting and real-time access for guaranteed business success.
For more information please visit: http://www.ntctexas.com/ach-payments/
About NTC Texas:
Established in 2004, NTC Texas located in Las Colinas, Texas is a merchant service provider representing Elavon Global Acquiring Solutions throughout the United States and Canada. As a team, NTC Texas and Elavon deliver the most powerful transaction processing package in the industry with a proprietary network, fully redundant systems, superior customer service and a broad spectrum of products. Our credit card processing and other merchant services help increase revenues and decrease costs for businesses in healthcare, manufacturing, and many other industries.
About iCheckgateway.com:
Founded in 2005, JRE Virtual Architect based in Lexington, Kentucky is an IT firm focused on building Internet application technologies. In 2008, JRE developed iCheckGateway.com as a payment processing solution that joined ACH and Credit Card processing on one platform. They specialize in designing custom Internet applications tailored to the specific needs of merchants through integration, tokenization, custom reporting, hosted payment portals, IVR, and much more. Known for being user-friendly, functionally dependable, and customizable, iCheckGateway.com's robust payment technologies service a broad spectrum of industries that range from utilities and healthcare to financing and charities.