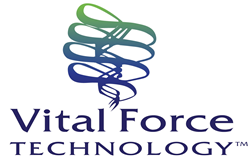 Vital Force™ Technology's functional ingredients can work within a formula without changing proprietary blends or ingredients.
White City, CA (PRWEB) July 31, 2014
Food and natural product manufacturers, as well as consumers, are increasingly searching for food alternatives that offer variety, as well as, provide functional and nutritional benefits. The food ingredient market has numerous players operating in the marketplace including small budding players such as Vital Force Technology (VFT). VFT is a science-driven functional ingredient maker with more than 4,000 energetic patterns, all tested to produce stable, effective and repeatable results. In essence by adding their energetic infusions, functional product manufacturers can significantly enhance their formulations.
As part of its consultative relationship with its customers, Vital Force Technology (VFT) today announced the global availability of an enhanced version of Vital Force ™Technology Formulations, which includes dozens of new capabilities that manufacturers say will improve their efficiency and accuracy.
Vital Force™ Technology imprinting process produces significant enhancements of high quality ingredients through a consistent, repeatable, standardized, high-volume production system. The Vital Force™ Technology process creates a point of differentiation that goes beyond marketing hype.
Vital Force Technology (VFT) is founded by former Soviet Union, radio-physicist and inventor Dr. Kronn who developed the first multi-photon tunable generator in the 1980s. Seemingly inexplicable experimental results intrigued Dr. Kronn and spurred him to find a point of connection" between subtle energy and electromagnetic vibrations—where the physical and nonphysical worlds intersect. Dr. Kronn's profound discoveries about the behaviors of subtle energy led him to invent Vital Force™ Technology, a proprietary method to generate, amplify, record and imprint Subtle Energy/Vital Force into any wellness ingredient or beverage. Vital Force ™Technology is based on new understandings into the hidden interactions between sub-atomic energies and particles of matter. Dr. Kronn has demonstrated that significant effects on the characteristics of a material occur when manipulating their corresponding subtle energies.
According to Constance Kronn, CEO and co-founder of Vital Force Technology, "Customers who use our solutions are at the very heart of our product development philosophy. They provide us with a real-time view of their business challenges, enabling us to leverage our formulation and operations expertise and create the best solutions for their business. Vital Force™ Technology's functional ingredients can work within a formula without changing proprietary blends or ingredients."
For more information visit their website at: http://vitalforcetechnology.com.
About Vital Force Technology
Founded in 2000 by Russian Radio-Physicist and Inventor Dr. Yury Kronn, and President/CEO Constance Kronn, Vital Force Technology has pioneered a new way of thinking in the medical and energy science field. This forward thinking attitude and scientific approach, coupled with decades of experience in cutting-edge research, has built a global company that is uniquely positioned to deliver superior quality products and services, offering all natural health solutions to customers in 40 countries and 2500+ healthcare/spa practices worldwide. http://www.vitalforcetechnology.com.