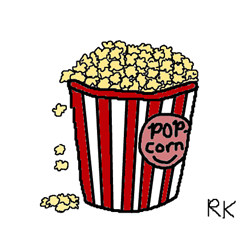 eDiscovery made as easy and cheap as popcorn
Houston, TX (PRWEB) August 11, 2014
At an overage of one new download per day, FreeEedTM is used by

Large law firms
Small law firms and solos
Government agencies
Universities
Enterprises
Developers learning Big Data skills
Here are some recent success stories:
A UK university is using FreeEed to teach their students a course on eDiscovery. They distribute the virtual machine to every student, using Torrent. What better use for open-source software that you is freely distributable?
A state court is using FreeEed to respond to the citizens' queries about the court's work - to which the citizens are entitled by law. Their search queries, with a dozen inclusions and as many exclusions produces exactly the right set of responsive documents.
A company under a threat of patent litigation is using FreeEed to get the first look at the responsive emails.
Used for an on-going litigation, FreeEed allows to preserve the lawsuit's data for as long as needed, bring it up in the cloud on demand, and then put it back to sleep until the next time. And each case is residing on a separate server, so there is not co-mingling.
A Hadoop-savvy consulting firm is using FreeEed to process eDiscovery cases on their medium-size Hadoop cluster. This is where FreeEed Big Data really shines.
The CEO of SHMsoft, Mark Kerzner, recently gave an interview to Jordyn Lee of SkilledUp, entitled "The Hadoop of Happiness," where he talks about the underlying technologies for FreeEed, that is Hadoop and Big Data, and explains why these are key to the software adoption. You can read it here, http://www.skilledup.com/learn/programming/interview-big-data-mark-kerzner/.
Finally, the really big news. SHMsoft will be working with Microsoft on putting FreeEed on Azure. Also, the use of the software for an on-going lawsuit led to the invention of a much better way to process documents. Called "3VEed," the new system achieves load distribution through real time Hadoop technologies, overcoming the well-known problem of large files slowing down the cluster. Here is what Mark Kerzner had to say about this, "I was quite excited to 'eat my own dog food' and discover a precious jewel while doing it. One not-so-large mailbox can slow down of document processing to a crawl, because previously there was no way of distributing one file to multiple servers. The new system, which is a answer to the problem of 3V - variety, velocity, volume - can be compared to a school of piranas, where each fish (server) bytes off a part and processes it. Except that 3VEed also share with others. This means an increase in processing speeds by 10-100 times. We expect fast and massive adoption of the new technology."
Moreover, 3VEed can process dynamic data sources, such as real-time emails from Microsoft Exchange, and can easily accommodate adding and removing data sources while processing is going on. This is a step beyond Hadoop batch processing. The early version of the code has been open sourced under the Apache 2 license, and can be downloaded from GitHub here, https://github.com/markkerzner/3VEed.