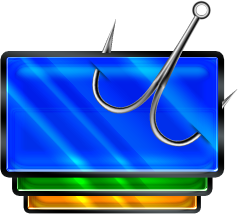 I believe our unique solution will significantly reduce the risk and losses occurring in any organization
(PRWEB) July 31, 2014
MazeBolt Technologies announced the release of their "Phishing Simulation Module", which helps create awareness to growing cyber security threats. Performing ongoing Phishing Simulations within organizations can significantly reduce and mitigate the risk factor of getting hacked.
Phishing is a form of Social Engineering used by criminals to penetrate an organization and gain access to protected data. MazeBolt Phishing Simulation Module is a highly sophisticated platform that emphasizes the ongoing need of educating employees and creating awareness. The extensive reporting capabilities allow IT managers to understand where and how to mitigate risk of future cyber security catastrophes. When an employee is phished, training material is sent to the employee, bringing awareness of this deceptive attack vector and strengthening their position to future attacks.
The MazeBolt Threat Assessment Platform (T.A.P) combines "Vulnerability Scanning", "DDoS Testing" and "Phishing Simulation" which provides a 3D approach to understanding Cyber Threats to an organization. Assessing threats from the perimeter through to internal users will allow any organization to feel confident that they are taking practical measures to avoid service availability downtime or successful hacking attempts. The MazeBolt T.A.P is the only product in the market to offer these three holistically combined cyber security modules.
MAZEBOLT CEO Matthew Andriani said: "Our team has completed the mammoth task of building our initial Threat Assessment Platform (T.A.P) to address adaptive and continuing threats posed to organizations. We have developed and tested with our beta customers a threefold strategy to accomplish this:
1. Verification – Verify your systems are doing what you expect them to be doing, continue to question the capabilities of your system to function against the latest threats
2. Validation – T.A.P. Validates your current Infrastructure and processes are in place to mitigate persistent threats. Persistent threats mean persistent and continuous validation is necessary
3. Education – We educate your entire organization about the risks and threats they face. We do this utilizing very realistic simulation scenarios"
He further added: "In the early stage Beta tests we performed with our Phishing Simulation Module, we saw over 50% of employees were successfully phished and after our training and education program this number dramatically decreased. We have also identified and helped resolve hundreds of external web vulnerabilities and hardened our customers infrastructure to DDoS attacks over the last 8 months. All this was accomplished through our unique T.A.P solution.
I'm extremely excited with our progress and I believe our unique solution will significantly reduce the risk and losses occurring in any organization!"
About MAZEBOLT: MAZEBOLT TECHNOLOGIES is an Enterprise Cyber Security Threat Assessment Platform (TAP) with a Unified Interface correlating data and intelligence. MazeBolt utilizes offensive security style checks to gather intelligence. Thus far they have released their trilogy of proactive Cyber Security solutions, WebSite Vulnerability scanner, DDoS Simulation Module, and Phishing Simulation Module.
Visit MazeBolt website for further information http://www.mazebolt.com