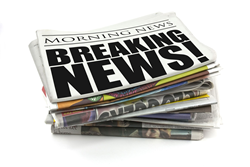 Fannie Mae loosens up qualifying guidelines for borrowers that include mortgage debt in a bankruptcy
Long Beach, California (PRWEB) July 31, 2014
Effective Immediately, Fannie Mae made an unprecedented move to loosen up qualifying guidelines for borrowers that included mortgage debt in a bankruptcy by removing the waiting period for any foreclosure that occurred after the mortgage debt was discharged through a bankruptcy, says Scott Schang, Branch Manager Broadview Mortgage Long Beach.
In a lending environment where it seems banks are less and less willing to lend, this opens up a huge opportunity to the many victims of the economic downturn that began in late 2007, and somewhat continues even today, adds Schang.
The removal of the waiting period for foreclosure, short sale or deed in lieu after bankruptcy seems to be slow to surface due to another "waiting period" change that is scheduled to take place over the weekend of August 16th.
Desktop Underwriter (DU) will be modified to remove the ability to buy again 2 years after a short sale or deed in lieu of foreclosure if there is a 20% down payment and a minimum 680 credit score.
The loan to value requirement will be removed, allowing borrowers to buy with as little as 5% down, however, the waiting period is extended from 2 years to 4 years.
This move creates consistency in Fannie Mae's waiting period policy to 4 years across the board for any default included in a bankruptcy, short sold, or transferred back to the lender through a deed in lieu of foreclosure.
Mortgage debt included in bankruptcy, in the eyes of many, meant that they are "giving the house back to the bank". The shocking reality was that most banks did not foreclose immediately, and in most cases, not for years.
For those that remained in the home, this seemed like a blessing in disguise because they were able to live in their home for years without making payments. The harsh reality of that soon crept into this scenario is that once the bank finally does "take the home back", a new waiting period began from the date the borrower's name is removed from title.
"This process can take as long as 5 years after the bankruptcy discharge, and from the last payment was sent. What this meant was that now it's adding an additional 7 year waiting period after already waiting 5 years from the bankruptcy discharge", says Schang.
In the above scenario, a hard working family that experienced a financial hardship is penalized for 11 years before they are able to become homeowners again.
This falls into the category of better late than never, and fortunately Fannie Mae had the good sense to understand that many of the challenges that homeowner's had were not necessarily due to financial mismanagement, but financial hardship due to the implosion of the housing industry.
The above waiting period changes are cut in half to 2 years if the financial hardship was the result of a circumstance outside of the homeowner's control. Examples of extenuating circumstances can include job loss, layoff, permanent disability or the death of a wage earner.
While extenuating circumstances are considered to be very difficult to prove, income reduction or loss due to economic conditions is not as difficult to document.
If financial hardship can be documented, and a series of financial hardships that led to an eventual bankruptcy, or inability to sell a home due to plummeting home values can be shown, there may be a case worth fighting for, says Schang.
There are some exceptions to waiting periods. The waiting period after a foreclosure on a home that was not included in a bankruptcy is still subject to a 7 year waiting period from the date that the name was removed from title.
The elimination of the 20% downpayment option after 2 years will take effect on any loan applications taken after August 16th, 2014. The timeline does not give too much time to prepare, but if considering buying 2 years from a short sale or deed in lieu of foreclosure, a loan application needs to be completed before August 16th, 2014, adds Schang.
As a direct lender in California, we pride ourselves in being on the cutting edge of creative financing solutions. For more information click the following link: http://www.findmywayhome.com/home-mortgage-news/fannie-mae-waives-waiting-period-on-foreclosure-after-bankruptcy/