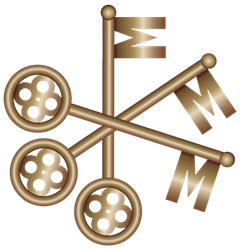 The objective of the Business Mastery program is to give business owners and managers clear roadmaps for managing their companies.
Albuquerque, New Mexico (PRWEB) July 31, 2014
Breakthru Communications, Inc., Breakthru Center and Transformance Inc. are offering a webinar designed to help small and medium-sized business owners essentially transform their business. Called "Three Keys to Business Mastery: How You Can Be Successful—and Have More Time," the webinars will help business owners create—and execute—programs to magnify the effectiveness of their marketing, management and money. Complementary webinars are scheduled for Aug. 14 at 8 a.m. PDT or Aug. 15 at 9 a.m. PDT.
"Not everyone sees the relationship among the three powerful 'M's of business," said Barbara Kline, president of Breakthru Communications. "Our research indicates that by paying attention to the 3 'M's, and to their relationships with each other, business owners can create scalable, sustainable and, ultimately saleable businesses with much less strain than many believe possible."
Marketing is necessary to create visibility and credibility for products and services. Without an effective marketing program, targeted to the perceived needs of the target audiences, it is difficult, if not impossible, for a company to achieve sustainable growth.
Management allows a business owner to build a company that can sustain growth. It creates an environment with outstanding internal communications and standardized processes, enabling management to plan effectively, identify and address bottlenecks and co-operate with a motivated and empowered workforce. That workforce understands how to execute on the jobs that make the company successful and also provides constructive suggestions for improvement.
Money flows more easily to companies that are well managed and can easily identify how loans or investments can support future growth. As a company grows, non-dilutive funds (i.e., loans rather than capital investments) provide added resources without affecting the shares of management and investors. Nonetheless, bank loans, lines of credit, and other financial instruments require proof of the ability to make good on returning the money made available.
"When companies are running successfully, management has more time to 'dream' and innovate," said Michael Walters, President of Transformance Inc. "The objective of the Business Mastery program is to give business owners and managers clear roadmaps for managing their companies in ways that provide more satisfaction for the owner, revenue growth for the company and an energized, empowered and well-trained workforce."
About Breakthru Communications
Breakthru Communications, with offices in Albuquerque, New Mexico and Palo Alto, California, provides strategic marketing and public relations counsel to young and emerging companies in high tech and B2B markets. Breakthru is passionate about providing the best service for its clients, and has an excellent track record in defining and implementing strategic marketing programs to achieve clients' corporate, financial, and product goals. More information can be found at http://www.breakthrucom.com.
About Breakthru Center
The Breakthru Center, founded in 2010, is a focal point for creating, assembling and disseminating information on how to scale businesses from start-up through step-up (or the second stage of growth) to sustainable enterprise. While many organizations today focus on the "start-up," entrepreneurs are, for the most part, left on their own once they get the company organized and the first infusions of capital in place. The entrepreneur's four pillars for success are passion, technical competence, leadership and adequate funding. However, Breakthru Center recognizes that without the ability to develop policies, procedures and a management team, any business will flounder. More information can be found at http://www.breakthrucenter.com.
About Transformance International
Transformance International was founded in 2010 by Michael Walters, an internationally recognized expert in Customer Relationship Management (CRM). Its focus is on helping companies grow by not only identifying lost customer revenue opportunities and developing corporate capabilities but also by engaging and enhancing the human capital side of organizations. While many organizations focus on getting the strategy right, they neglect the importance of managing the change from "current state" to "future state" and the impact of implementation on their people. Transformance International recognizes that effective solutions only happen when there is complete alignment. The formula they have developed is "knowledge + skills + process x acceptance = exceptional performance."