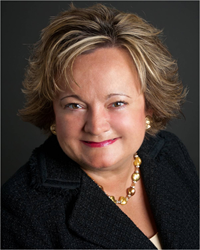 We expect to earn our customers' business each and every day with our superior products, exemplary customer service, and gold standard of industry excellence.
Memphis TN (PRWEB) July 31, 2014
Data Facts, Inc-a nationwide background screening and lending solutions provider- celebrates its 25th anniversary in July, 2014. Data Facts Inc's founder and CEO, Daphne Large, takes some time to reflect and comment about this milestone.
"Our driving purpose at Data Facts, Inc. is to provide information lenders and employers can trust and rely on to make sound lending and hiring decisions. We believe if Data Facts takes care of our people, they will take care of our customers, who will then take care of Data Facts. Our goal and commitment is to be known as the company who provides the most accurate information available, and provides it in a timely manner at a reasonable cost. We deliver what others have only promised - the service our clients expect consistently, and relationships that last. Our core values are Loyalty, Passion, Diversity, Innovation, Leadership, Fairness, Consistency, and Responsibility. Every last Data Facts employee keeps these values at the forefront of their mind when working with our clients."
Large continues, explaining how Data Facts, Inc differs from its competitors. "Since founding Data Facts in Memphis in 1989, we have seen our competitors become complacent and even take business for granted. Not at Data Facts. We are never satisfied, and we always remember that our clients have a choice. We expect to earn our customers' business each and every day with our superior products, exemplary customer service, and gold standard of industry excellence. These are not just words, we live by them. We call this the Data Facts Difference. "
There have been a multitude of changes in the industry in the course of 25 years. Daphne explains. "Compliance and Technology have been the two components of our business and industry that have evolved extensively over the last 25 years. Much more emphasis is placed today, and duly so, on the security, privacy and protection of consumer data. Technology has advanced with lightning speed to enhance the obtaining and delivery of consumer information. Data Facts has been a leader in both areas.
Our Executive team sits on the National Consumer Reporting Association Board of Directors, and we are founding members of the National Association of Professional Background Screeners. We have achieved the highest standard of excellence by being awarded an NAPBS accreditation-which has only been given to 2% of background screening companies. We have also completed SOC 1 and 2 examinations, both of which attest to the stringent controls set in place to ensure the highest quality and security of services provided to our customers."
Large concludes with her vision of the future. "Our plan is three-pronged. First, we plan to continue to stay at the forefront of compliance, legislation, regulation and technology that affects the consumer reporting industry. We will also remain committed to providing extraordinary customer service and ongoing industry expertise. And, finally, we will focus on expanding Data Facts through a controlled and manageable strategic plan both through organic growth and acquisition."
About Data Facts, Inc.
Since 1989, Data Facts has provided information you trust and rely on to make sound lending, hiring, and other business decisions. Data Facts' core divisions include, financial lending solutions for mortgage companies and background screening for employment, volunteers and students. We have a reputation for providing premier lending solutions, which enables our customers to close more loans faster and easier than ever.
Data Facts is one of only 2% of background screening companies that have achieved the gold standard of accreditation by the NAPBS. We provide crucial information for a broad variety of business needs. Our top of the line technology delivers information quickly, accurately and securely.
Data Facts has offices located throughout the United States and serves a wide variety of customers within the United States and Internationally. Data Facts is a 100% woman owned, diversified supplier.