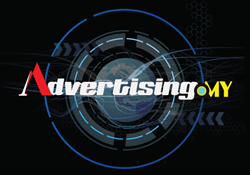 The official domain for the new real estate portal is Realestate.com.my which will truly reflect the purpose of the site
Kuala Lumpur (PRWEB) July 31, 2014
Advertising.my will be embarking into another round of expansion of services in the coming month. This will involve the launching of 2 new portals which are in the real estate and renovation industries respectively.
The launch of the new portals will further enhance Advertising.my's position in the market as the leader and pioneer in online marketing and digital advertising. Specializing in Malaysian outdoor advertising and digital billboards, Advertising.my has constantly been bringing the most cutting edge and state-of-the-art technologies to the marketing industry for more than 15 years now.
Furthermore, the span of portals and platforms that are operated by Advertising.my brings more value to the clients from all industries. The new real estate and renovation portals will thus expand this horizon, adding more information and updated events for its clients and partners.
The official domain for the new real estate portal is Realestate.com.my which will truly reflect the purpose of the site. Anyone who visits the site will know that it is fully a real estate portal. Realestate.com.my is specially designed with the readers in mind, ensuring only the latest and most relevant information are provided.
Meanwhile, the renovation portal will be hosted at Home.com.my. This site has an easy-to-remember address which will communicate what it is all about to the visitor. Getting to Home.com.my means one is looking for resources about the home, renovation and makeovers.
Apart from their respective market segments, both the new portals will have focused segments which will be on property listing in Malaysia. In Home.com.my and Realestate.com.my, there will be a vibrant marketplace for anyone with any property for rent or for sale.
Whether it is a commercial or private property, they can register with the sites and start posting the availability of the properties straightaway. This system is designed to be very convenient and easy to use to encourage more participation from the members. It has all the categories involved including shops, retail outlets, stalls, houses, apartments, condominiums, bungalows, factories and even shop lots which can be for sale, for lease, wanted, for rent or any other arrangements desired.
Reviews and brief profiles of the property developers in Malaysia will be provided as well. This is to give members insights into what the particular property developer is involved in which can be used as a guide to any future purchase or decisions on property and real estate. Members can now learn more about what each property development has done and what they are planning to do in the near future.
Meanwhile, there will be 2 other sub portals which will be specially catered to complement the new sites. The first is Renovation.com.my which will be focused with more emphasis being put for Malaysian interior designers. This site will now be the platform that offers more premium services for the interior design industry that covers architects, designers, sculptors, landscape artists, contractors and anyone else involved in this segment.
On the other hand, Design.com.my will be catered for the more design-oriented specialists. There will be a full range of design-related resources in this portal including the flagship segment which is 3D-related services. This is where designers can obtain 3D renovation services from those who offer them as well as from the agency.
As added incentive for the launch of the 2 new portals, Advertising.my will be collaborating with its exclusive partner BigBright LED to offer special packages in LED lighting. Members who register with the new sites can now offer special discounts for LED products while some could even win prizes in the form of LED modules and bulbs courtesy of BigBright LED, the leader in LED lighting in Malaysia.