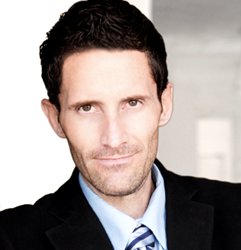 We have designed an exclusive program to jump start your individualized health renewal.
Detroit, MI (PRWEB) July 31, 2014
Leading Detroit health and wellness center, Cutler Integrative Medicine, is proud to introduce the first Total Detox Transformation Center to individuals who are interested in a better quality of life.
Detoxification, depuration and cleansing is a normal body process of eliminating and neutralizing toxins through the colon, liver, kidneys, blood, lymph, and skin. With genetic polymorphisms, nutritional deficiencies and environmental toxins at epidemic levels, xenobiotics and other environmental toxins bio-accumulate in the body and are not eliminated properly. Common conditions and symptoms of a chronic toxic burden include: unexplained fatigue, mental confusion, immune dysfunction, endocrine disorders, neurological disorders, digestive issues, hormonal imbalances, weight issues, skin conditions, and allergies, among others.
"The overall toxic burden can take a negative toll on your overall health and is a major underlying cause of many conditions and diseases," says CIM founder Dr. Cutler. "This is why we have designed an exclusive program to jump start your individualized health renewal."
CIM is now offering customized detox treatments with Dr. Cutler's exclusive 30 Day Detox protocol that includes an individualized supplementation program. Emotional and lifestyle factors are also analyzed to eliminate harmful stressors and facilitate a full release of any obstacles to cure.
Colon Hydrotherapy—This is a safe and effective method by which waste and toxins are removed from the large intestine with pure filtered water. Dr. Cutler states, "If you try to detox, without properly opening your elimination pathways, you can actually do more harm than good, so colonics are essential."
Constitutional Hydrotherapy—This treatment is a form of a hot and cold Contrast Hydrotherapy that increases circulation of blood and lymph to the contacted skin, tissues and throughout the internal organs. The increase of the parasympathetic nervous state and blood circulation improves metabolic function, reduces inflammation, helps detoxification, increases immunity, increases healing, and overall vitality.
Infrared Body Therapy—Infrared wraps penetrate the skin about two inches deep, inducing weight loss (burns around 1,200 calories in a 40 minute session), helps lose inches, increases circulation, increases immunity, benefits the cardiovascular system, stimulates metabolic detoxification, helps skin complexion, and more.
Chelation Therapy—This is the medical concept of removing harmful toxic metals such as lead, mercury, aluminum, cadmium and arsenic from the body by "chelating." Possible benefits include: improved cardiovascular health, circulation, and detoxification; increased memory, reduced inflammation, decreased serum cholesterol, cancer rates, and blood pressure; rebalanced hormones, normalized of weight, and many more.
Individuals interested in Dr. Cutler's advanced Detox Center Treatments can consult with a detox specialist by calling 248-663-0165.
As the only doctor in Michigan to specialize in "extensive" detoxification and depuration therapies, Dr. Cutler also specializes in environmental medicine with an expertise in genetic polymorphisms, chemical & toxic metal syndromes, gastrointestinal health, allergies and food sensitivities, endocrine imbalances, weight issues, autoimmune conditions, mental conditions, pre-conception care, stress management, and disease prevention and health education.
About Dr. Cutler and Cutler Integrative Medicine:
Dr. Cutler's philosophy and expertise, as a Licensed Naturopathic Physician, is in discovering the root cause of illness while not only treating the symptoms—which are often the combination of factors; such as nutritional or biochemical dysfunctions, lifestyle, genetics, environmental toxins, as well as the mind, emotions, and beliefs. Doug Cutler, ND received his Doctorate of Naturopathic Medicine from Southwest College of Naturopathic Medicine and his Bachelor of Science degree from Brigham Young University. He has also extensive training in environmental medicine under the pioneering and leading experts in the field of medicine. Dr. Cutler is a member of The American Association of Naturopathic Physicians, The Michigan Association of Naturopathic Physicians, The Naturopathic Association of Environmental Medicine, The American College for Advancement in Medicine, and The Pediatric Association of Naturopathic Physicians. To see what CIM can do for you, visit http://www.cutlerintegrativemedicine.com.