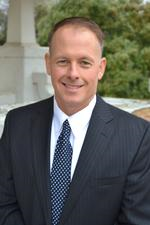 Attorney Steven Booker takes a personal approach to each case, offering advanced legal strategies to maximize the outcome for his clients.
Burkburnett, TX (PRWEB) August 04, 2014
While driving a car or visiting a local pub may not sound dangerous, these activities can quickly turn catastrophic. Serious truck wrecks happen every day, and intoxicated people who are over-served at the bar regularly trigger car accidents and injury-causing bar fights. When situations like these arise, the accident victims are often left with severe, life-changing injuries. As they start the recovery process, they worry endlessly about how they will pay for their medical expenses and support their families. These accident victims need information and guidance to help them obtain justice and the financial settlement they need to support their futures. To meet that need, Burkburnett lawyer Steven Booker launched his new website, which provides support for truck accident and dram shop cases in Texas and Oklahoma.
The website content is written specifically for innocent accident victims—not other lawyers. It is easy to understand, making it a go-to resource for victims of these types of serious accidents and events. Without using excessive legal jargon or technical terms that require a law degree to understand, the Steven Booker Law website offers valuable information to support an accident victim who has been seriously injured at the hands of a negligent truck driver, an intoxicated bar patron, or a bartender who over-served a customer. The website offers specific information about holding these people accountable for the property damage and injuries they caused—in the form of blog posts, articles, news items, and more.
Some of the most frequently asked questions about truck wrecks and dram shop cases are answered on the website. Examples of questions visitors can expect to have answered include the following: how a Wichita Falls truck crash lawyer can help with a case, how to cope with serious spinal cord injuries, and who should file a dram shop lawsuit in Texas.
Attorney Steven Booker goes above and beyond when it comes to providing information on his website; he wants the people he helps to be informed every step of the way. He takes a similar approach with his cases, launching in-depth accident investigations to find important case details that others may miss. He goes the extra mile to prove that a trucker acted negligently or that a bartender allowed a customer to drink to the point that he was intoxicated, becoming a threat to others around him. The law firm takes a personal approach to each case, offering advanced legal strategies to maximize the outcome for clients.
With the launch of the new website, attorney Steven Booker hopes that truck accident victims and those considering a dram shop lawsuit will find the information they need. The website is equipped with a live chat feature, videos, and a contact page that allows site visitors to reach out and get their questions answered quickly. The online marketing firm for attorneys, Foster Web Marketing, designed the website.
About Foster Web Marketing:
Founded in 1998, Foster Web Marketing (FWM) offers attorneys, physicians, and other professionals across North America and overseas an effective online marketing approach that combines appealing and intuitive design with the latest search engine optimization, comprehensive marketing services, and content management strategies. FWM has proven that it is possible to build a "Made in the USA" business with excellent customer service in a very competitive market, all while helping its clients succeed through powerful websites and proven education-based marketing techniques using its proprietary "secret weapon," Dynamic Self-Syndication (DSSTM). To learn more, please visit http://www.FosterWebMarketing.com.