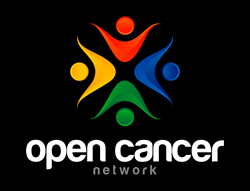 We are excited to apply Open Health's technology to our clinical study protocol, as it allows us to collect data in a very efficient manner and in real time, which is especially important for pain research.
Los Altos, CA (PRWEB) August 05, 2014
When researchers at Canada's McGill University wanted to study the genetic factors affecting chronic pain, they turned to Open Health to help. The clinical study, developed by the McGill University Pain Center and funded by the Canadian Institutes of Health Research, will rely on Open Health's customizable engagement platform to enable easier, faster data collection for researchers. Study participants will work with a user-friendly tablet-based questionnaire formatted on Open Health's platform to report their pain experiences.
"We are excited to apply Open Health's technology to our clinical study protocol, as it allows us to collect data in a very efficient manner and in real time. The latter is especially important for pain research because pain is notorious for being variable during the day and human memory is notorious for being biased for pain reporting," says Professor Luda Diatchenko, McGill University's Canada Excellence Research Chair in Human Pain Genetics.
Open Health is a mobile and web platform that harnesses the power of the quantified self movement , advanced big data gathering and analytics and pairs it with the community-building aspects of social networking.
​OHN connects patients with peers, caregivers, friends and family, doctors and researchers via friendly, personalized mobile and web applications. Users log and analyze their diet, activity and other basic metrics, which helps them make more informed daily choices to support a higher quality of life, and, by relaying the data to their physicians and caregivers, enable close monitoring and support.
​In addition to the clinical trials for pain, Open Health Platform powers Open Cancer Network application.
​OHN​'s founder, Tatyana Kanzaveli, is herself a cancer survivor. It was the lack of available information and a feeling of powerlessness while undergoing treatment that spurred her to create Open Cancer Network​ and Open Health Network. For Tatyana, the collaboration between her startup and McGill researchers is the first step in unlocking the wealth of self-reported data that's missing from current medical research and disease management efforts.
"We believe that information is our best weapon in the fight against ​chronic ​diseases such as cancer ​, Autism, Parkinson's, others​ and we're committed to making patient data easier to report, collect and analyze. We are thrilled to have our configurable and customizable platform used in such an important area as the clinical study for chronic pain at McGill University. The open configurable platform enables any health organization to have their own mobile ​ and web​ application​s​ for areas such clinical trials, patient engagement, surveys, other data collection and analytics ​​. Our plug and play modules allow total platform customization with a short turnaround time and without any coding."
You can ​help ​Open Cancer Network to serve more cancer patients​ via their IndieGoGo page.
Open Health Network is a San Francisco based startup that has developed a customizable web and mobile platform for patient engagement, health analytics and data gathering. The Open Health Network platform powers the Open Cancer Network, a patient engagement and self monitoring application aimed at cancer patients and their caregivers, families and treatment teams.