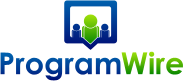 Chicago, IL (PRWEB) July 31, 2014
Executive Travel Directors (ETD), a meetings and events supplier with a registry of over 2,500 independent meetings and events onsite support staff, began the final launch phase of ProgramWire, an online portal for Travel Directors, on July 29, 2014.
ProgramWire has been in the works since early 2013 and was tested by a Travel Director focus group in February of this year. The focus group's response to the portal, which allows ETD Travel Directors to update their personal information and skills independently, was overwhelmingly positive. Current users followed suit. The launch of ProgramWire, which occurred in eight waves of enrolling ETD's independent contractors, began May 29, 2014.
One ProgramWire user said, "I appreciate that there is no longer a middle-man. I can make changes to my address, travel preferences, onsite skills, etc., on my personal computer, and they are instantly reflected in the ETD internal database. I took an Excel class a few weeks ago, so I went into my ProgramWire account to report that my skills changed from intermediate to advanced."
ProgramWire serves as a single platform through which users can view details of upcoming and past worked programs, search invoices by program name and date, and access common independent Travel Director FAQs.
Because Executive Travel Directors has a registry of over 2,500 independent Travel Directors in their database, ProgramWire was introduced to Travel Directors in phases, as to not overwhelm the system. The ongoing launch process in currently in the final phase. One group of Travel Directors has been invited to join ProgramWire per week since the initial launch date.
Executive Travel Directors (ETD) is a Chicago-based company providing onsite logistical assistance to business meetings, incentive trips, and medical educational sessions. Since 1988, ETD has operated on respect for meeting planners and the success of their programs. ETD hosts a registry of over 2,000 Travel Directors and provides staff to more than 5,000 programs annually. For more information on Executive Travel Directors, please visit us at http://www.traveldirectors.com.