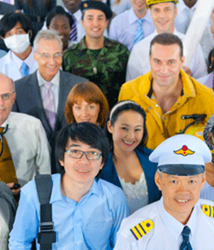 They also accept workers' compensation cases and referrals directly from insurance carriers.
La Mirada, CA (PRWEB) July 31, 2014
Healthpointe Medical Group, one of Southern California's leading healthcare providers, strives in maintaining the highest standards in health and safety for clients and employers. That is why Healthpointe is offering Occupational Medicine Services at their Perris facility to surrounding employers, employees and patients. They also accept workers' compensation cases and referrals directly from insurance carriers.
Healthpointe's Occupational Medicine services include, but are not limited to, return-to-work and wellness programs, on-site safety training and ergonomic assessments, pre-employment screenings & physicals along with wound care treatment management. In addition, the Perris community may receive services that are more cost-effective than the expensive emergency room rates found at other medical facilities.
The Perris Medical Center is open Monday through Friday during regular business hours and also offers employers on-site screening services. In addition to Occupational Medicine, Healthpointe also offers a comprehensive variety of other services including orthopedic care, urgent care, cardiology, physical therapy, cosmetic services, diet and weight loss programs, psychology and so much more. The business community of Perris will find that they can receive all of their occupational medical needs nearby.
When it comes to care and workplace wellness, Healthpointe is among the best. For further information, you can call Healthpointe at (888) 755-4850 or visit their website at Healthpointemd.net.
About Healthpointe:
Healthpointe is a leading multidisciplinary healthcare organization offering a full range of medical services in practice locations throughout Southern California (Los Angeles, Orange, San Bernardino and Riverside counties). As a highly regarded musculoskeletal group, we have a personal investment in the highest level of service, and we are proud of our record of excellence over the last four decades with private patients, injured workers, urgent care, personal injuries, and professional and non-professional athletes. Leading our organization is a dynamic team of healthcare professionals who continually strive to be at the forefront of medical innovation and healthcare service delivery. For more information, a complete list of services, and Healthpointe locations, visit http://www.Healthpointemd.net.