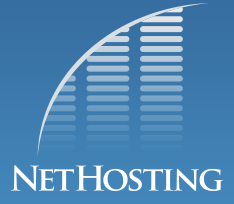 Our goal is to pair our customers with a perfect-fit hosting solution.
Orem, UT (PRWEB) July 31, 2014
NetHosting, a leading provider of cloud, dedicated, and virtual hosting, has instated a 30-Day Money Back Guarantee to supplement its existing cancellation policy. The guarantee assures customers of a no-questions-asked cancellation of service and a full refund within the first 30 days of purchase in the event that the service is not satisfactory for any reason.
"Our goal is to pair our customers with a perfect-fit hosting solution," stated NetHosting CEO Lane Livingston. "If we fail to do so, we want to give our customers the chance to try again without penalty, regardless of whether or not they signed a contract. The 30-Day Money Back Guarantee makes that possible."
NetHosting's hosting services cater to a wide range of customers, from small blog owners to large corporate sites. The 30-Day Money Back Guarantee ensures that when a customer picks or is matched with the wrong services for their needs, they can cancel without penalty fees or unnecessary loss of funds.
For more information on NetHosting's 30-Day Money Back Guarantee, click here.
About NetHosting
NetHosting has delivered custom hosting solutions for nearly fifteen years. Serving enterprises of every size, its products include a broad range of cloud hosting and storage options as well as dedicated, managed, and virtual hosting services. Housed within a state-of-the-art PCI certified data center, each service is packaged with a 100% uptime guarantee and the personal support of a Dedicated Expert™.
Curious to know what sets NetHosting's Dedicated Experts apart from other support teams? Find out at http://www.NetHosting.com or follow us @nethosting on Twitter.