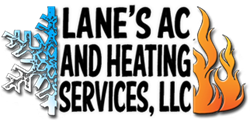 Lockport, Louisiana (PRWEB) July 31, 2014
Power outages are very common, especially during extreme weather when air conditioners are being run more than usual. The outages can also occur at very inopportune times, such as the hottest point of the day or while doing an activity during the day that requires electricity. It can take a long time for power to be restored. Instead of waiting in misery, homeowners can invest in a backup generator. Not only will it provide relief until power is restored, but residents can also save food that would otherwise go bad and prevent heat illness. Having pets at home is also a major concern during power outages and this can save their lives. Lane's AC and Heating Services is a company that specializes in air conditioner repair Lockport LA residents can purchase a variety of services and products from with peace of mind.
Lane's AC and Heating Services, LLC is giving residents of Louisiana a savings of up to $500 on select Ruud Backup Generators. Established in the 1950's, Ruud is now one of North America's largest and trusted heating, cooling and water heating manufacturers. Ruud Backup Generators are fully automatic and will detect the power outage, starting on its own so home owners don't have to worry while they are away.
This coupon is available for print at http://lanesacandheat.com/specials. This coupon is not valid with any other offer. For more information about the services Lane's AC and Heating Services, LLC offer, visit http://lanesacandheat.com or call (985) 520-4615.
About Lane's AC and Heating Services, LLC
Lane's AC and Heating Services, LLC is located in Houma, Louisiana, and services all of the surrounding cities. They are a Certified Dealer for Ruud Generators and are HVAC certified. Known for their outstanding customer service, they guarantee same-day service and reasonable rates.