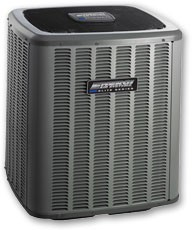 Carrboro, North Carolina (PRWEB) July 31, 2014
Energy bills can be very costly in North Carolina. Air conditioners running in the summer months and heaters running in the winter months can add up over the year. What homeowners may be unaware of is the option to decrease monthly energy bills by upgrading to energy efficient heating and cooling systems. Benefits of upgrading to a new energy efficient HVAC system not only includes reduced monthly bills, but also healthier air quality in a home. Don Hall Heating and Cooling is advising residents to stop spending more than needed on utility bills and AC repair in Carrboro NC.
With an efficient heating and cooling upgrade, North Carolina residents can save up to $750 on the HVAC system alone. This savings does not include the potential of decreasing monthly electric bills, which can really add up over the years. Don Hall Heating and Cooling guarantees an energy reduction of 25% to 50% with their energy efficient systems. If homeowners are unsure if they qualify for the free upgrade, or would like an evaluation of their current HVAC system, Don Hall Heating and Cooling can help.
The coupon is available for print at http://donhallhvac.com/specials. This offer is not valid in combination with any other offers. For questions, or to inquire about a current HVAC system evaluation, visit http://donhallhvac.com/contact-us or call (336) 383-1249.
About Don Hall Heating and Cooling
Don Hall Heating and Cooling, located in North Carolina, services and repairs all brands of HVAC products. Their team is NATE Certified, and the company is a member of the North Carolina chapter of the ACCA (Air Conditioning Contractors of America) and the Better Business Bureau. Their guarantees to customers set them apart from other HVAC companies, such as their 100% Money Back Guarantee, On-time Guarantee, Clean House Guarantee, and various other guarantees on repairs and installations.