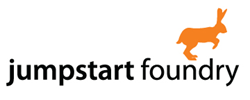 We are looking for a more diverse set of teams than in previous years.
Nashville, TN (PRWEB) July 31, 2014
Jumpstart Foundry ("JSF") will hold its 2014 Investor Day on August 21st at Schermerhorn Symphony Center. The free event will start at 2PM and will showcase the startup companies who have completed the 14-week accelerator.
Each summer, JSF chooses the best companies from hundreds of applicants. These teams go through a rigorous program to refine their business models and acquire customers with the guidance of more than 100 of Nashville's top business leaders as mentors. Investor Day is the culmination of this program, allowing the cohort companies to pitch their businesses to hundreds of investors from across the country.
Vic Gatto, CEO for Jumpstart Foundry speaks about the current cohort, "This year, the cohort combines a more diverse set of teams tackling larger markets than in years past. In addition, the companies are further advanced, with half already generating revenue and two already in term sheet negotiations with investors." The 2014 cohort contains companies working with a variety of cutting-edge technologies including Google Glass and 3D printing.
This is the fifth Investor Day for Jumpstart Foundry. With 65% of its alumni still in business, JSF ranks among the best accelerators in the country. Already the #1 tech accelerator in the Southeast, Jumpstart has been named as one of the top 15 accelerators in the U.S. by MIT's Sloan School of Management.
For more information about the 2014 cohort and for tickets to Investor Day, visit jsf.co/investor-day-2014.
About Jumpstart Foundry: Jumpstart Foundry is a 14-week mentor-driven business accelerator specializing in the top business accelerator in the southeast. It exists to empower innovators in the southeast and across the country by accelerating startups, mentoring entrepreneurs, and enabling corporate agility. For more information, visit jsf.co.