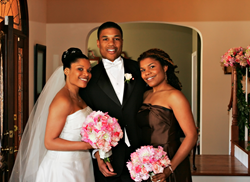 This was a tragic instance where a student needed psychological help. It is our contention that instead of using crisis intervention tactics, the officers quickly resorted to the use of force escalating to the use of deadly force.
San Bernardino California (PRWEB) July 31, 2014
Plaintiffs Barbara Williams and E. Paul Williams have finalized a settlement with the Board of Trustees of California State University (CSU), whom the Plaintiffs sued in connection with the death of their son, Bartholomew P. Williams, during a confrontation with CSU San Bernardino (CSUSB) police officers on December 8, 2012 in Williams v. Board of Trustees of California State University, CASE NO.: EDCV 13-00408-JGB (OPx)
Barbara and E. Paul Williams filed a lawsuit against the officers and the Board of Trustees, including claims of unreasonable use of deadly force, civil rights violations, disability discrimination, wrongful death, and negligence. According to Court documents, Central to the allegations in the case was the contention that CSUSB University Police Department officers received inadequate training on how to interact with mentally ill students in distress. Deposition testimony in the court documents revealed that Bart Williams was a 38-year old graduate student who suffered from bipolar disorder and, on December 8, 2012, Williams was experiencing confusion and distress. After a disturbance call, three officers went to Williams's dorm room. Williams initially agreed to speak with a doctor about his issues; however, a struggle ensued when the officers attempted to transport him to a hospital for psychological evaluation.
According to court documents, the terms of the binding settlement include the following: The Board of Trustees denies all liability and fault, but agreed to pay $2.5 million in settlement of the litigation. The campus will also revise its crisis intervention policies and require that its police officers complete a minimum of 32 hours of Crisis Intervention Training (CIT) by December 31, 2015. The CIT program will be coordinated with local mental health authorities.
Lead attorney for the Plaintiffs, V. James DeSimone of Schonbrun DeSimone Seplow Harris & Hoffman LLP stated: "This was a tragic instance where a student needed psychological help. It is our contention that instead of using crisis intervention tactics, the officers quickly resorted to the use of force escalating to the use of deadly force. We are hopeful that this settlement will bring some sense of closure to the family."
Barbara Williams stated: "Although nothing can change the fact that our only son was taken away from us, we are gratified that the University will make the necessary policy and training changes so that hopefully no other family will have this devastating experience."