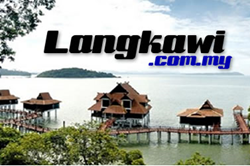 Seremban (PRWEB) July 31, 2014
Cuticutimalaysia.com.my is the leading portals in the region offering a full range of travel and tourism related resources. Cuticutimalaysia.com.my is the ideal place to start for anyone intending to visit Malaysia and the attractions around the country. There is a wide variety of resources and information about all the various places and the top tourist destinations in Malaysia like Cameron Highlands, Langkawi Island and Seremban, among others. Malaysia is home to some of the best tourist destinations and most luxurious golf resorts, islands and destinations in the world.
At cuticutimalaysia.com.my, members can now browse through the various segments that include attractions, food, transport as well as booking of accommodation in Langkawi. In light of this, cuticutimalaysia.com.my is visited by tourists who are planning their trips to Malaysia, checking on the most economical and feasible options around.
Having been offering all types of resources for tourists and visitors for well over a decade now, cuticutimalaysia.com.my will now increase its offerings. This will involve added travel and domain services in Malaysia. In the travel services segment, cuticutimalaysia.com.my has lined up several events and competitions while special promotions are offered as well.
To kick-start the launch campaign, there will be a few golf tournaments which will be held at Port Dickson, Pulau Langkawi and Seremban respectively. The tournaments are focused at attracting golfers and enthusiasts to join the new portal where they will be playing in some of the most luxurious and world-class golf courses in Malaysia. Members who compete in the golf tournaments can stand a chance to win a lot of attractive prizes by the partners of cuticutimalaysia.com.my.
Among the prizes involved include homestay vouchers and complimentary stays which are sponsored exclusively by Homestay.my, the leading online portal for homestay options around Malaysia. This will include free stays, exclusive discounts, promotional packages and many other prizes which are offered by the portal which will benefit those who are travelling around Malaysia.
Apart from that, there will be vouchers sponsored by Auto.com.my which will include discounts at workshops, special promotions and exclusive deals for automotive services for these tournaments. Auto.com.my is the Malaysia Car and automotive directory website where it is collaborating with cuticutimalaysia.com.my to attract more players at the golf tournaments in conjunction with the new launch of these services.
Another facet of this new launch is the forum segment. A travel-centric forum will be launched which will provide the platform for members to participate in the issues discussed and posted. From the best food and attractions in a certain place to directions on getting to a certain location, members can post treads and check with others. On top of that, the forum will include reviews on hotels, discussions on service and anything else pertaining to the travel industry of Malaysia.
On the other hand, there will be a business forum which is catered for businesses and entrepreneurs. The forum will provide the space for members to discuss issues related to businesses, operations and other related matters. To encourage more participation in this new forum, there will be a special promotion which will run for a limited time only. Members who register with the forum are encouraged to participate in the discussions treads and to post comments where applicable. Top posters and most commented ones will win special prizes including free Mynic domain names for local businesses. This is sponsored by Domain.advertising.com.my, the leading domain and website hosting company in Malaysia.