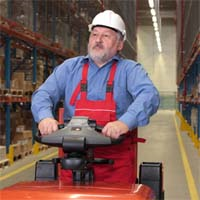 Among 2063 workers highly exposed to styrene and fiberglass there were excesses of mesothelioma...
Raleigh, NC (PRWEB) August 05, 2014
Scientists with the National Institute for Occupational Safety and Health (NIOSH) say workers exposed to styrene, fiberglass, and wood dust in the building of fiberglass boats have unexpectedly elevated rates of mesothelioma and ovarian cancer. Surviving Mesothelioma has just posted an article on the new research. Click here to read it now.
NIOSH researchers in Cincinnati analyzed the causes of death among boat builders who worked at two fiberglass boat plants in Washington between 1959 and 1978. Although the research team expected to find higher rates of lymphoma and leukemia, what they found instead were higher rates of mesothelioma and ovarian cancer.
"Unanticipated excess mesothelioma and ovarian cancer mortality are difficult to interpret and could be due to fiberglass exposure or employment elsewhere, or could be chance findings," writes Avima Ruder, PhD, a Senior Research Epidemiologist with NIOSH who led the research.
Since the vast majority of mesothelioma cases are caused by asbestos exposure, and there was no asbestos used in the fiberglass boat plants, the findings published in Occupational and Environmental Medicine were a surprise.
"Asbestos remains the largest risk factor for mesothelioma, but this study is a reminder that there may be other risk factors for this deadly cancer of which we are still not fully aware," says Alex Strauss, Managing Editor of Surviving Mesothelioma.
To explore the more of the NIOSH findings on the boat building industry, see Unexpected Mesothelioma Deaths in Fiberglass Workers Raise Questions, now available on the Surviving Mesothelioma website.
Ruder, A et al, "Cancer Mortality among Styrene and Fibreglass Exposed Workers in the Reinforced Plastic Boatbuilding Industry", June 2014, Occupational and Environmental Medicine, Suppl. 1:A74-5. http://oem.bmj.com/content/71/Suppl_1/A74.3.full.pdf+html
For nearly ten years, Surviving Mesothelioma has brought readers the most important and ground-breaking news on the causes, diagnosis and treatment of mesothelioma. All Surviving Mesothelioma news is gathered and reported directly from the peer-reviewed medical literature. Written for patients and their loved ones, Surviving Mesothelioma news helps families make more informed decisions.