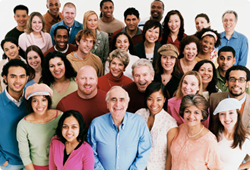 It is crucial that we create and follow guidelines on what is communicated via which method, and how we want to best represent ourselves when communicating."Joette White, President of Park Cities Pet Sitter
Dallas, TX (PRWEB) July 30, 2014
Park Cities Pet Sitter President, Joette White, has instituted company-wide staff meetings this month to reinforce best practices when communicating with fellow staff members and customers. Ms. White chose to institute the meetings when she realized how much more complicated communicating effectively with and amongst staff has become over the past decade. Even with the addition of multiple technologies for her business that allow for quicker processing of customer requests and information, and for more immediate access to staff that are regularly out in the field, choosing which method to use to communicate can often be as much of a challenge as communicating the proper information.
Ms. White said, "Ten years ago we ran the business primarily with a 3rd party voice mail system, a paper scheduling notebook, a pager, and an ACT database with customer information. Today we still use a voice mail system and a pager for emergencies, but we also now use a web-based software platform called Power Pet Sitter to store all customer information and to maintain scheduling. All staff members have company email addresses for communication, and all staff members have cell phones that are used for both voice and text communications. Where all staff communication was handled through voice mail a decade ago, they now have four or five different ways that they could communicate with the office and with customers. With 30 sitters and a handful of office staff, it is crucial that we create and follow guidelines on what is communicated via which method, and how we want to best represent ourselves when communicating."
Understanding how to communicate effectively is mandatory for a business like Park Cities Pet Sitter, since the majority of their staff is out in the field on a daily basis, and they rarely see each other except for planned meetings every couple of months. It is for this reason that Ms. White decided to bring in Ms. Diane Weatherford, a licensed counselor, to speak at July's staff meetings. Ms. Weatherford is intimately familiar with communication techniques, both verbal and non-verbal, and has seen the negative consequences that can occur when communication breaks down. During the meetings, Ms. Weatherford can objectively detail why certain techniques work and others do not by facilitating role-plays of common work situations. She is also highlighting the importance of considering the situation of the person you are attempting to communicate with before simply "launching" into what you need to tell them. "When most people communicate, they are thinking about their world, what they need to communicate, with little thought as to what might be going on in the world of the person they are communicating with. Small gestures like polite greetings, asking if now is a good time to talk, and being clear yourself about what you are asking or needing prior to attempting communication can make huge differences in how you are and your information are received by the recipient," said Ms. Weatherford.
Ms. Weatherford is also addressing the signs of burnout with the Park Cities Pet Sitter staff, as burnout is common in industries that are known for operating 7 days a week, 365 days per year. "In industries where there are no set days off, it is often difficult for an employee to create their own time off structure that helps them rejuvenate themselves. But it is the employee's responsibility in this type of job to identify whether they are taking enough time off to feel refreshed or not. If they are not setting aside time for themselves, irritability and fatigue set in, which definitely impacts how we feel and how we communicate to each other. They really are two sides of the same coin," says Ms. Weatherford.
Running a large pet sitting company like Park Cities Pet Sitter means handling a lot of logistical requests, according to Ms. White, thus communication is key. But having staff meetings about communication also goes back to the company's mission, which Ms. White says is: 'To be the client's trusted resource for their pet's entire life. To provide a service experience that people rave about. To be thoughtful to the people around you and think how you can impact them in a positive way.' "Being thoughtful to the people around you makes coming to work not feel like a job," says Ms. White. "That is why I felt it was important to reinforce communication best practices to the staff. Everyone wants to feel respected and heard in their job, and with regular training and coaching they will continue to be."
Park Cities Pet Sitter, Inc. has served the Dallas area 7 days a week, 365 days a year since 1992. Pet sitting, daily dog walks, pet taxis, overnight sitting, pet supply shopping, litter box cleaning and dog training are all part of the services PCPSI offers. Park Cities Pet Sitter is bonded and insured, and all sitters are employees--not independent contractors. A manager is on-call 24 hours a day to handle any emergencies. Additional information about Park Cities Pet Sitter can be found on their website at http://www.pcpsi.com.