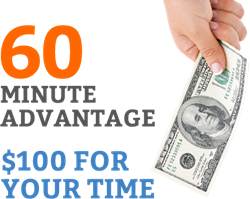 For more information, call (888)707-RAND or request a consultation online at randmarketing.com.
Fort Lauderdale, FL (PRWEB) July 31, 2014
Rand Internet Marketing, an award-winning South Florida Web Design industry leader in web design, web development, and internet marketing since 2006, has announced a reformulation of its blended rate for hourly services.
After 8 years at a design, development, and programming rate of $125 per hour, Rand's blended hourly rate is increasing to $150 per hour. This increased rate helps to ensure that the Rand team can provide services at the high caliber that their clients seek. This will not effect any existing contracts that are already executed, and this new rate will not go into full effect until September 1st, 2014, giving existing clients ample time to lock in projects and retainers at lower rates.
New estimates and proposals for new prospective customers will be quoted at the new rate, effective immediately. This hourly rate will still only apply to labor, design, development, programming, research, consultation, and training. Customer Service and Management time are still included—that means that all time devoted to the client's needs goes free of charge.
About Rand Marketing
Rand Internet Marketing, a division of Rand Business Services, offers a full line of design and marketing services including logo design, graphic design, website design, search engine marketing and social media marketing. Rand specializes in professional responsive web design and development including WordPress websites and Magento e-commerce websites, mobile site design and development, search engine optimization (SEO) and pay per click (PPC) marketing. Rand also offers video production, merchant services and a variety of other professional business services.
If you are in the market for a new website, or looking to generate more leads and sales through internet marketing, let the Rand Internet Marketing team help you design an integrated strategy that will help your business succeed. For more information, call (888)707-RAND or request a consultation online at http://randmarketing.com/request-consultation.
###