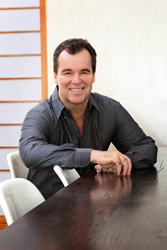 When you buy houses for sale either as a homeowner or property investor, you have to be prepared with these constant market changes.
(PRWEB) August 01, 2014
Latest statistics from RP Data found that house prices for capital cities jumped 3.4 percent after suffering a 2.4 percent slide from May to June, au.news.yahoo.com reported on 21 July 2014.
In response to this property news, Rick Otton, a respected property coach and best-selling author, shares with Aussies that during times of uncertainty they should follow a strategy that gives them a solution for any given market condition.
"Growth for house prices around the country have been slowing down in the past couple of months, but it seems that the market has bounced back this July. Reports state that there have been similar slowdowns in price growth last July 2013, however, the market kept on rising until this year's early winter. Overall, house prices sustained an annual growth of 11 percent, but, unfortunately, no one knows until when this will continue," he discussed.
"When you buy houses for sale either as a homeowner or property investor, you have to be prepared with these constant market changes. Never expect that the conditions present when you first bought your property are still going to be there a few years down the road. That's why buyers who want to have different fallbacks for different market conditions need to enter the market with a strategy that can give them multiple 'Plan Bs' for rising, flat, and falling markets," he added.
Mr. Otton revealed in a recent interview for We Buy Houses Radio that seller finance strategies prepare and offer buyers various solutions for different scenarios they may encounter in the real estate market.
"I always remind my students that the real estate market follows a cycle, so it's bound to go up and down anytime. This is the reason why they can't just and expect one solution to produce the same results when applied to a different scenario. Seller finance strategies, on the other hand, give buyers flexible payment terms, so they won't be left at a dead end when market conditions shift," he discussed.
The We Buy Houses Radio is a weekly broadcast featuring Rick Otton and his creative solutions on how to solve common property problems investors face today. Visit http://WeBuyHousesRadio.com/ to catch all of the episodes and transcripts.
Australian property investment specialist, Rick Otton, has been developing, sharing and teaching his innovative real estate strategies for 23 years. As the founder and CEO of We Buy Houses, which operates in the US, UK, Australia and New Zealand, he is known for introducing cutting-edge techniques that have enabled previously disenfranchised people to get out of the rental cycle and into their own homes.
His innovative low-risk, high-reward approach to Australian real estate investing has been featured in a variety of television programs and magazines, including Today Tonight, Hot Property and Australian Property Investor. His real estate book, published in 2012, ''How To Buy A House For A Dollar', voted by Money Magazine and Dymocks Book stores as one of the Top 10 Most Popular Finance Titles for 2013.
As well as conducting free seminars, workshops and conferences in the UK and Australia, Mr. Otton releases a weekly podcast on iTunes, Creative Real Estate. In these, he shares examples of real transactions, and you can listen to his students share their own experiences using his strategies.
Go to WeBuyHousesRadio.com to listen to Rick's free podcasts.