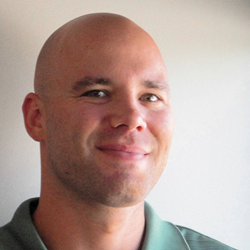 St. Louis, MO (PRWEB) August 05, 2014
Air Masters is pleased to announce that Tom Fahrenhorst has joined them as Automation Solutions Sales Representative at their St. Louis location.
Tom will be developing and maintaining customer relationships while recommending Automation Solutions Group services, he will be problem solving with existing customers, and submitting proposals and bids for new projects.
Tom has extensive experience in the field of automation and controls, including five years as a field technician and programmer, two years as a project manager, and one year as an application engineer.
Tom has a Bachelor's Degree in Business Administration from Maryville University and an Associate Degree in Electrical Automation Technology from Ranken Technical College.
For more information about Air Masters http://www.airmasters.com or call Lisa Abney with Air Masters at 636.680.2100.
About Air Masters:
Air Masters is a full service team of engineers, project managers, highly skilled workers, and support staff who bring experience, knowledge, and talents to commercial projects. Air Masters' services are a family of companies that will serve your project needs.
Whole building commissioning is their mentality and includes building automation control systems, plumbing services, fire protection installations, and a wide range of HVAC services. Air Masters takes your project from inception to completion and beyond with pride and sincere passion for customer satisfaction.