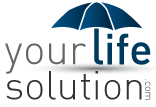 Chicago, IL (PRWEB) July 31, 2014
Eric Smith, the founder and independent life insurance agent of YourLifeSolution.com, is today announcing his move to Puerto Rico in December. While Eric Smith does not intend to re-establish his residency from Illinois to Puerto Rico immediately, should the move prove advantageous, will more than likely form a corporation in Puerto Rico for tax benefits. "The cost-of-living is quite low in Puerto Rico, yet it's still America so theres no real immigration of assimilation issues at all. If it all works out, theres no reason not to form a holding company there and take advantage of the tax benefits of living in Puerto Rico the majority of the year. Also, assuming Chicago has another sub-zero year, I'd prefer not to be here for it", said Eric Smith.
Eric Smith of YourLifeSolution.com, is currently not licensed to do business in Puerto Rico, but intends to become licensed there as soon as it's necessary.
Consumers interested in viewing their own permanent or term life insurance quotes entirely online are encouraged to visit YourLifeSolution.com. Information can also be obtained by phone at 888.374.2764.