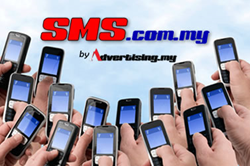 As more and more people use the internet for entertainment, fm.com.my will leverage on this concept.
Kuala Lumpur (PRWEB) July 31, 2014
Fm.com.my is a Malaysian-based portal which offers the best platform of information on the Malaysian music industry. Members can now read about all the Malaysian artistes, entertainers and singers who have been successful in the past few decades and those who are actively involved in the current entertainment industry.
To continue this effort in engaging more visitors to fm.com.my, FM Malaysia will be signing an exclusive partnership with all the music labels in Malaysia. This will be extremely beneficial for all parties in the music industry as it will surely provide more exposure for local singers. Through the collaboration between fm.com.my and the music labels, Malaysian artistes will now have a new and exciting platform to showcase their works to the public.
As more and more people use the internet for entertainment, fm.com.my will leverage on this concept. This is where internet users can now log in to fm.com.my and will be able to enjoy the best Malaysian music instantly. Fm.com.my can now be used as the platform for the music labels to promote their artistes through several types of joint-programmes and campaigns. There will now be a fair rotation scheme for playback of music among all that are in the database.
With that, fm.com.my will become the most preferred online channel for Malaysia's music industry. There will be artistes' profiles, songs and everything else anyone likes to know. As part of the new expansion plan, fm.com.my will be launching its new online radio services. This will be a revolutionary service which will change the Malaysian local industry as never before has there been a project of this scale.
Fm.com.my, through the collaboration with Malaysian music labels will now provide online radio services which will be fully focused on the local music industry. This is to provide Malaysian music a collective platform that can cohesively promote and play the music for the Malaysian listeners.
The radio streaming services will be made available for Malaysian radio listeners which will incorporate all other types of online media sharing channels. This means that fm.com.my will be collaborating with leading social networks like YouTube and Myspace, among others. This collaboration will ensure that all the contents involving Malaysian music will be incorporated thereby offering a fair and level-ground contest for all Malaysian artistes.
By offering the new services, fm.com.my will now provide a whole new dimension and channel for local artistes as a showcase for their talents. While international and regional acts have over the past benefited from the likes of YouTube and MySpace, fm.com.my will the new social network platform that can connect local artistes with their fans, talents and each other. This will in turn provide a dynamic and more vibrant music industry for Malaysia and those involved. Furthermore, by offering the social network for everyone to enjoy Malaysian music, participation from listeners can be garnered as well.
This means that members of fm.com.my can now post reviews and their opinions for certain tracks. Other possible options include voting of songs for the weekly charts and even ratings for certain popular hits while new and upcoming artistes can now try to connect to listeners to promote their songs as well.
In order to keep all involved updated abreast of what is happening around the music industry, fm.com.my will be launching a mobile application which can be downloaded from the respective mobile app store. On top of that, SMS update services will be available for members where they can choose their favourite artistes and receive constant and updated information as and when they are available.