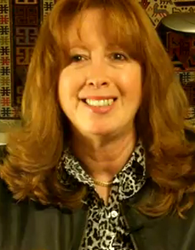 Fairfax, VA (PRWEB) July 31, 2014
USAID recently awarded MIDEGO, Inc. and the enterprising organizations that make up the GDSBC, the TASC4-AFRICA IDIQ which will allow USAID to easily utilize an array of nimble, cost effective, and innovative companies that offer solutions to almost any global health need within Africa. MIDEGO and the GDSBC believe that it's time to approach global development differently. By working together, the GDSBC is in a position to uniquely help USAID's global leadership take country-led global health assistance to a new level of effectiveness and sustainability by:

Being a catalyst for the transition from donor-led to country-led interventions.
Providing robust country specific experience and an often intimate knowledge of a country's needs (a number of the owners of consortium members are originally from developing countries).
Focusing on maximizing the use and empowerment of local talent.
Implementing cost-effective, innovative, scalable solutions that are more sustainable because they are country-lead and country-owned.
The TASC4-AFRICA IDIQ award allows USAID to easily access the GDSBC's entrepreneurial vision, cutting-edge innovations, and experience by taking advantage of this unique small-business consortium. The consortium is ready to provide USAID's missions and bureaus throughout Africa with effective technical assistance and innovative solutions.
MIDEGO founded the GDSBC in December 2010 to gather a pool of innovative organizations to be a unique resource that could respond quickly and efficiently to the specific needs of USAID while offering cost effective solutions. For more information, and a list of consortium members, please see the consortium's website at http://www.theGDSBC.com.
Founded in 2005, MIDEGO is a well-established global health consulting company, specialized in professional and organizational effectiveness in the health sector. MIDEGO's mission is to help countries exceed the Millennium Development Goals, hence the name of the company. MIDEGO helps clients improve how they work and save more lives while advancing in their careers. MIDEGO also works with partners to create and implement effective and efficient organizational health development strategies that are led by empowered local leaders. MIDEGO's online training and coaching programs help health professionals realize their career mission by leading the kind of changes they know they need to bring about in their countries. Find out more at http://www.midego.com.