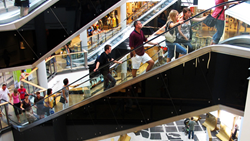 consumer expectations showed a reading of 92.7, the strongest since February 2011.
Chicago, IL (PRWEB) July 31, 2014
Lenders like Peoples Home Equity were pleased on Tuesday to see that The Conference Board's latest Consumer Confidence report for July showed its highest level since 2007. American seems to be a very positive track regarding jobs and personal income. The Conference Board's index reached a level of 90.9 in July a whopping 5.2% increase from June which showed 86.4.
Neil Dutta, head of U.S. economics at Renaissance Macro Research LLC mentioned in a Bloomberg report titled "Consumer Confidence in U.S. Jumps to Highest Since 2007" that the consumer confidence report was driven up mostly by the good working conditions, low gas prices, and satisfactory levels in the equity market. Neil added that the current chances are that the good employment conditions might continue and the consumer confidence will reach even higher levels. Analysis done by 75 economists from Bloomberg suggests that both the labor and housing market will encourage Federal Reserve policy makers to keep interest rates low. In May the home prices fell after they had been increasing months. Now, home prices are at their best levels in 2 years. Confidence reading was truly impressive given that Bloomberg was estimated a reading of just 85.4, most other estimates were in the 82.8-88.5 range. The Conference Board's gauge of present conditions went up to 88.3 which is the best level since March 2008 while the index of consumer expectations showed a reading of 92.7, the strongest one since February 2011.
While some thing mortgage rates are still high, President Obama just implemented new sanctions against Russia which may cause a fall in U.S equities and correspondingly mortgage rates. In terms of the labor market, 15.9 percent of the Americans think that there are plenty of jobs available which is the highest reading since 14.6 percent in May 2008. The majority of Americans still believe that the employment opportunities will only expand in the future. Meanwhile, the reality is that the unemployment rate has dropped to 6.1 percent, the best level in six years. Grocery prices have reached their normal levels and gasoline prices fell this month.
his consumer confidence report re-confirmed to Peoples Home Equity that America's housing market is still on the road to recovery and economic conditions are improving. For those who have increased confidence to purchase a home, consider a Peoples Home Equity loan officer today at: 262-563-4026