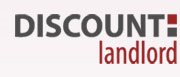 Participants are encouraged to get their entry in as soon as possible for a chance of winning the prize.
London (PRWEB UK) 31 July 2014
A landlord insurance company based in the UK is offering a chance for customers to win one years worth of insurance. The competition, sponsored by Discount Landlord, invites participants to share their favourite tips with other landlords.
Discount Landlord has invited landlords to share their advice, tips and words of wisdom for running a successful buy-to-let property, including anything from investment tips, how to choose tenants and how to care for your property. The tips can be posted on their Facebook page, emailed to marketing(at)discountlandlord(dot)co(dot)uk or tweeted to @Discount_Ins_. All participants who send in a tip will be in with a chance of winning the prize.
The prize is one year's complete Landlord Insurance, as well as a delicious hamper from Fortnum & Mason. Participants should include their name, email address and contact telephone number. The deadline of the contest is the 31st of August and the lucky winner will be chosen soon afterward.
The company has already received a lot of great tips on their Facebook page, email and Twitter. Participants are encouraged to get their entry in as soon as possible for a chance of winning the prize. No cash alternative to the prize will be offered and the insurance is for a single property only, up to a maximum value of £250.
How this Insurance Could be a Great Advantage
The year of free insurance offered by Discount Landlord could be a major advantage those renting out their properties Landlords already have a lot of expenses, including the costs of advertising their properties, maintaining the building, screening tenants and much more.
The cost of insurance is piled on top of these expenses, making it even more expensive to be a landlord renting out their property. Landlords will receive an income from their rental property, but when things go badly wrong such as floods, fire or storm damage – the landlord can start to struggle financially. When the rent stops coming in and the landlord is faced with a large bill, it is easy to get behind on finances very quickly. This is why landlord insurance is very important.
Having no cost landlord insurance for a year will make it a little easier for the homeowner to balance their books and the money they save on this essential can be invested in the property in many other ways – such as renovations or repairs.
The Benefits of Landlord Insurance
Why is it so beneficial to have landlord insurance? For homeowners who are renting out their properties, this type of insurance is essential because it protects them from many unfortunate situations.
The policy usually covers the building, with the option of insuring the contents that belong to the landlord.
A typical policy will cover events such as earthquake, explosion, lightning, fire, flood, storm, theft and vandalism. Landlord insurance should also cover the landlord for the loss of income if they are unable to rent out their property to tenants because of damage.
The landlord's property is likely to be one of their most precious assets, so it is important to protect this investment and safeguard it for the future. Many landlords neglect to consider the importance of quality insurance cover and then they find themselves affected by negative situations that arise when they rent out their property to tenants.
Also the value of lost or damaged items, such as if the property experiences flood or storm damage, will be replaced. The replacement cover is usually "new for old", which means that the item will be compensated for the value that it would be to replace it new. Also other details will be covered such as replacement lock cover after a theft.
About Discount Landlord
Discount landlord insurance is a UK based company that provides some of the best rates available on the market today. They are an online insurance broker, offering a fast and competitive insurance quotation. They offer a number of different insurance products and services and can help customers to find the right products for their individual needs.
At Discount Landlord they pride themselves on offering exceptional value, working hard with their insurers to secure the best rate for their landlords. Also, their premiums do not have any hidden charges, which mean that there will be no surprises later. Discount Landlord offers a range of insurance products including commercial property insurance, rent guarantee, legal insurance and much more. To learn more about what they have to offer, visit their website or contact them today.
Contact
Discount Landlord Ltd
The Business Exchange
26/28 Hammersmith Grove
London W6 7BA
Telephone: 0208 847 8000
Email: info(at)discountinsurance(dot)co(dot)uk