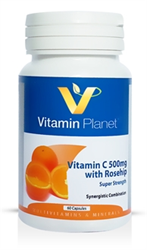 (PRWEB UK) 31 July 2014
Definitive clinical trials have concluded that Vitamin C plays an important role in improving cardiovascular health. Researchers have conducted a large scale investigation into the benefits of Vitamin C on the cardiovascular system. The researchers from Newcastle University analysed results from 44 clinical trials. The analyses concluded that Vitamin C supplementation significantly improved the function of the endothelium of blood vessels in patients with heart disease (1).
The endothelium is the layer of cells that line the inside of arteries and blood vessels and are in direct contact with the blood. These cells have been discovered to play an important role in the physiological functions of the circulatory system. These important cells are part of complex vessel responses that regulate blood pressure. They are involved in co-ordinated mechanisms that control blood flow and blood pressure. In order to increase blood flow or reduce blood pressure, the endothelial cells release the endothelium-derived relaxation factor, nitric oxide. This causes the muscle tissue surrounding arteries and arterioles to relax which has the effect of dilating the vessels to increase blood flow and reduce blood pressure. Additionally, the endothelium is involved in releasing a myriad of signalling molecules that co-ordinate an inflammatory response.
Considering the essential role that the endothelium plays, dysfunction of the endothelium can lead to major cardiovascular diseases. If the function of the endothelium to relax blood vessels is compromised, it can be a contributing factor to chronic hypertension, or high blood pressure. Additionally, poor endothelium function also increases the risk of cardiovascular diseases including atherosclerosis.
The newly published study is the first of its kind investigating the effects of Vitamin C on endothelial function and consequently cardiovascular health. The research found that Vitamin C supplementation was associated with a beneficial effect on endothelial function. Vitamin C is a potent antioxidant and helps to protect endothelial cells from damage that could be caused by oxidative free radical species. Additionally, the beneficial effect of Vitamin C on endothelial function is thought to be due to an increase in the bioavailability of nitric oxide to facilitate endothelium-mediated vessel relaxation (1).
Vitamin Planet's Head of Nutrition Patrick Waltham has commented, "The study that reveal that Vitamin C can play a hugely significant role in reducing the risk of cardiovascular disease is exciting news because it presents a relatively cheap and effective way to promote heart health" (2). Vitamin Planet's Vitamin C 500mg with Rosehip 20mg is a high strength natural source of Vitamin C that is available to purchase on their website: http://www.vitaminplanet.co.uk/vitamin-c-500mg-with-rosehip-20mg-p-177964.aspx (3). For people who are at high risk of cardiovascular diseases, Vitamin C supplementation is a cheap and effective way to protect you cardiovascular health.
References:
(1) http://www.atherosclerosis-journal.com/article/S0021-9150(14)00203-2/abstract.
(2) http://www.vitaminplanet.co.uk/blog/vitamin-c-has-been-shown-to-promote-cardiovascular-health/
(3) http://www.vitaminplanet.co.uk/vitamin-c-500mg-with-rosehip-20mg-p-177964.aspx