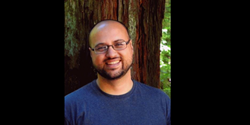 Dayton, Ohio (PRWEB) July 31, 2014
United Theological Seminary is pleased to welcome two new members of its faculty, Anthony Le Donne and Peter J. Bellini. Both began their teaching duties on July 1. Also new to United is a Director of Non-Degree Programs, Mark Abbott, who begins his work on August 1.
Anthony Le Donne, Assistant Professor of New Testament, received a Ph.D. from Durham University, United Kingdom. He teaches New Testament, Second Temple Judaism, and Greek courses. His research interests are Jewish-Christian relations, historical Jesus research and Social Memory theory. Dr. Le Donne is an editor for the Journal for the Study of the Historical Jesus and a co-founder of the "Jewish-Christian Dialogue and Sacred Texts" consultation for the Society of Biblical Literature. He is a lay member of the Presbyterian Church (USA).
Peter J. Bellini, Assistant Professor in the Practice of Missiology in the Vera Blinn Chair, received a bachelor's degree from The Ohio State University and M.Div. and Ph.D. degrees from Asbury Theological Seminary. Dr. Bellini, formerly Director of Non-Degree Programs, teaches in the areas of Missiology, Evangelization, Church Renewal, Global Christianity, Interreligious and Intercultural Encounter, and Urban Studies. His special interests are renewal movements, prayer movements, discipleship, church planting and church turnarounds, postmodernism, and philosophical theology. He is an ordained elder in the West Ohio Conference of The United Methodist Church and is a member of the American Academy of Religion.
Mark Abbott, new Director of the School for Discipleship and Renewal, comes to United from the Seminario Evangélico Unido de Teología in Spain, where he has served as Dean. He and his wife Diane are returning to the U.S. after 27 years of missionary service. Dr. Abbott is an ordained elder of The United Methodist Church.
United Theological Seminary is a graduate professional school of The United Methodist Church offering masters and doctoral theological degrees and continuing education with programs offered on campus and online. United's goal is to educate dynamic, Spirit-led leaders who will renew the church for the mission of Jesus Christ in the world. We are committed to teaching the Bible and the historic Christian faith, instilling a passion for personal and social holiness, and renewing the Church for its ministry and mission. Visit United for more information.