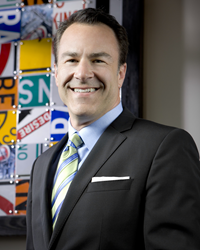 Medical and legal practitioners dedicate themselves to helping people at their most vulnerable. We need to work together creatively to provide our clients with the best possible solutions.
Detroit, MI (PRWEB) August 07, 2014
Attorney Jason Waechter has dedicated the last 20 years of his practice to helping families affected by birth injuries. Waechter believes that practitioners in both the health or medical and legal fields have a common goal: to help people when they are most vulnerable. Waechter wants to help promote cooperation between health or medical and legal practitioners by encouraging students in these fields to think creatively to solve problems.
"At the end of the day, our job is to provide our clients with the best possible service," says Waechter. "Often, that means working together to get them the help they need."
That is why he created the Waechter Medical-Legal Scholarship. This annual award provides one $1,000 prize for one student in a health or medical program, and one $1,000 prize for one student in a legal program. The prizes are awarded to the two students who turn in the most creative submission.
"We want the students to be creative, to write or record something besides an essay, like a poem, short story, or song, in order to show that they're able to think 'outside the box'," says Waechter. "There is no minimum GPA requirement and we accept applicants from all sorts of health and legal programs," he adds.
For contact information, details on submission requirements, application instructions, and all disclaimers, visit Waechter's website.
Waechter and his team will review the applications beginning September 1, and select the most unique and creative submissions to receive the prizes. There have been fewer than 50 submissions to date. Applicants are encouraged to read 2013's winning entries, as well as some of the runner-up submissions.
###
Over the last 20 years, Jason Waechter has been passionate about helping families. Waechter is associated with lawyers and law firms in every state across the US. Visit birthlaw.com for more information.