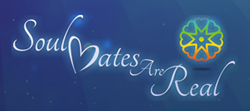 New York, NY (PRWEB) August 05, 2014
Soul MatesAreReal.com, an online dating site launched by ThetaHealing with the mission of connecting people with a passion for alternative healing and spiritual interests, recently launched new TV ads featuring Zak Waddell, past participant on The Bachelorette, Season 9. Waddell confirmed his new relationship recently. "When I signed up for the Bachelorette, my goal was marriage," says Waddell. "I've finally met someone that brings me closer to that goal."
Waddell's keeping his new relationship under wraps, but you can see his new TV commercial, including some fun behind-the-scenes videos, at the SoulMatesAreReal.com YouTube Channel: http://youtu.be/BfCxt6AW1CU.
Check out the behind the scenes videos as well as the full length commercial at the following links: http://youtu.be/jjKCCEgCLuA and http://youtu.be/vR07dYT1Y5A.
About SoulMatesAreReal.com:
SoulMatesareReal.com is a spiritual dating website. Its purpose is to help people who have a passion for alternative healing and spiritual interests to connect with each other.
All religions and spiritual philosophies welcome.